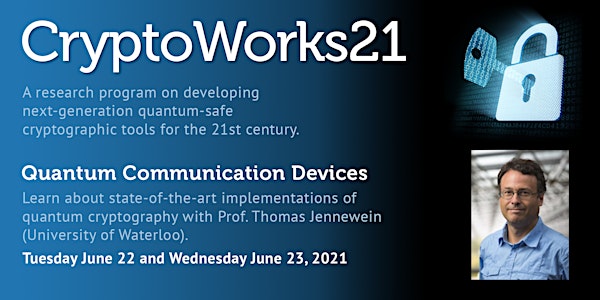 CryptoWorks21 Workshop - Quantum Communication Devices
Workshop on Quantum Communication Devices
About this event
Learn about state-of-the-art implementations of quantum cryptography with Prof. Thomas Jennewein (University of Waterloo).
The workshop will consist of two lectures delivered over Zoom:
Tuesday June 22, 3:30-5pm (US Eastern time)
Wednesday June 23, 3:30-5pm (US Eastern time)
This workshop is part of the CryptoWorks21 program at the University of Waterloo, but is open to graduate students, post-docs, and industry researchers across Canada.
Learn more about CryptoWorks21 at https://cryptoworks21.uwaterloo.ca.