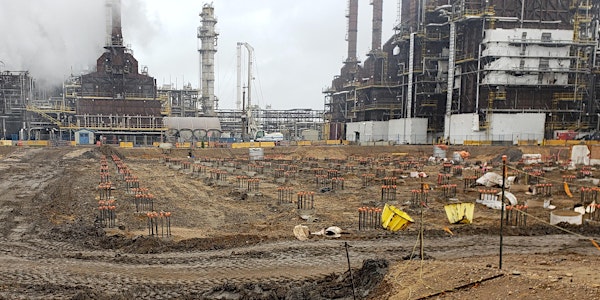 CSCE AGM & Web Presentation: Pile Integrity Testing
Come join us for a wonderful presentation!
About this event
Project Profile:
The quality assurance methods used during the construction of new deep foundation elements and the assessment of existing concrete pile foundations are gaining more interest in the industry. The modern techniques of pile integrity testing are becoming more common in Western Canada. A brief discussion about two modern methods consisting of low-strain dynamic testing of concrete piles, commonly referred to as Pile Integrity Testing (PIT), along with Thermal Integrity Profiling (TIP) will be introduced. Each method has unique advantages and limitations to consider when used on projects. The presentation will include brief case-history examples for each technique.
Presenter:
Rob Mills, P.Eng., M.Eng.
Rob Mills is a Geotechnical Engineer with over 22 years of experience at Thurber Engineering Ltd. in Edmonton. He provides geotechnical instrumentation support for the non-destructive testing of deep foundation elements. He began performing High Strain Dynamic Testing of piles, commonly referred to as PDA testing, in 2009 that consisted of field data collection and analysis. Since 2019, he also became involved with Pile Integrity Testing (PIT) and Thermal Integrity Profiling (TIP) services. He is also knowledgeable about static pile load testings and analysis of instrumented and non-instrumented pile foundations. Mr. Mills completed his B.Sc. (Civil) Engineering in 1998 and his M.Eng. in Geotechnical Engineering in 2011 from the University of Alberta.
Disclaimer: Digital Screenshots could be taken at today's virtual event. By taking part in this event you are granting Canadian Society for Civil Engineering (CSCE) Edmonton Section full rights to use the images resulting from the digital screenshots at this event. This might include (but not limited to), the right to use them in CSCE Edmonton Section's printed and online publicity and social media.