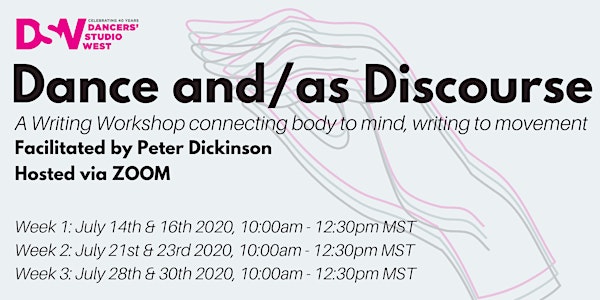 Dance and/as Discourse: A Writing Workshop
Dance and/as Discourse: A Writing Workshop, connecting body to mind, writing to movement Facilitated by Peter Dickinson
About this event
In this three-week workshop, dance artists and professionals are invited to reflect on their practices, their communities, and broader social movements through the technique of writing. Adapting a template for critical reflection advanced by the visual art scholar Irit Rogoff, we will begin with some self-analysis, questioning naturalized assumptions about our own work and ways of working. Next, we will situate this analysis within our professional communities, asking how our work is or is not in dialogue with specific place-based movement aesthetics and presentation frameworks. Finally, we will expand our critical worldview still further by thinking about the ways in which our individual dance practices and our respective dance communities are not only embodied through inherited techniques, but are also embedded in the historical present—in all its fraught complexity.
Week 1: Writing the Self (July 14 & 16)
In what contexts do you write about your own practice? What do you take for granted in doing so? Why might it be important to question those assumptions, or, depending on your audience (e.g. collaborators, granting bodies, presenters or an audience reading your program notes), how you formulate them? We will tease out these questions through a bit of writerly retrograde, in which you will be asked to reverse engineer a specific work, project or process.
Week 2: Relating Self to Field (July 21 & 23)
When you think about your dance community—the people who compose it and the works composed within it—who and what do you see? Is there a common vocabulary, aesthetic or mode of presentation? If yes, what are they? If not, why not? How would you position your own work in relation to other work you're seeing in the community? If you had to describe this work to someone outside the community, what would you say?
Week 3: Relating Self and Field to World (July 28 & 30)
In writing about dance from the inside out, why might it be important not just to connect your own work to your specific communities of practice, but also to the larger social world in which it is situated? What insights do dance and choreography give you in making connections to our present moment, from the radical arrest and stillness of pandemic lockdown to the recent Black Lives Matter protests?
About the Facilitator: Peter Dickinson
Peter Dickinson is a Professor in the School for the Contemporary Arts at Simon Fraser University and the Director of SFU's Institute for Performance Studies. Peter has published extensively on theatre, dance, film, and live art, and is the author, editor, or co-editor of eleven books and special journal issues. For ten years he documented the Vancouver performance scene on his blog performanceplacepolitics.blogspot.ca. As a writer, researcher, facilitator, outside eye, collaborator, and occasional mover, Peter has worked with several Vancouver-based dance artists and companies, including Justine A. Chambers and Alexa Mardon, plastic orchid factory, Ziyian Kwan/Dumb Instrument Dance, Tara Cheyenne Performance, Kokoro Dance, Vanessa Goodman/action at a distance, Lesley Telford/Inverso Dance, and Rob Kitsos. These collaborations are the subject of his newest book, My Vancouver Dance History: Story, Movement, Community (McGill-Queen's University Press, 2020).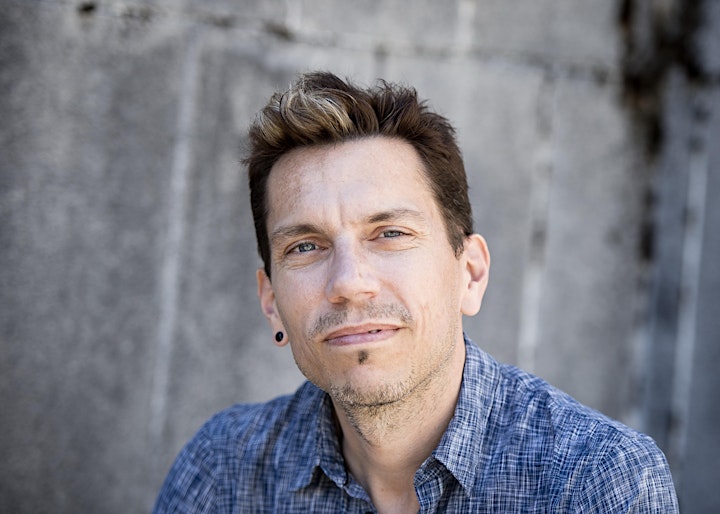 All workshops will be ASL interpreted/closed captioned.
This workshop series is designed for participants to attend all three weeks, as topics and assignments accumulate from week-to-week. If you are interested in attending one week at a time or dropping into class, please contact Sasha Ivanochko, Artistic Director, at artisticdirector@dswlive.ca.
Weekly writing assignments will be preceded by a suggested walking/ambling prompt. Participants will also be asked to read short texts outside of workshop hours. For more workshop details, please visit our website!