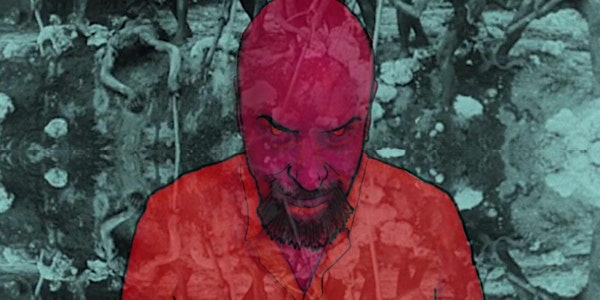 Dante's Inferno with live score by Goblin's Maurizio Guarini
When and where
Location
Magic Lantern Roxy Theatre 320 20 Street West Saskatoon, SK S7M Canada
Description
The legendary Maurizio Guarini (of Goblin) will be in Saskatoon in September to treat us to a LIVE film scoring of one of the oldest remaining feature-length films... the 1911 version of Dante's Inferno!
DANTE'S INFERNO (1911) was the first-ever feature-length film produced in Italy. A surreal and still-shocking adaptation of the most infamous section of Dante's The Divine Comedy, the film follows Virgil leading Dante through the nine circles of Hell as a framing device for a series of spectacular scenes, striking and unusual visual effects, astounding sets, and a huge cast of extras (often naked or barely clothed). The imagery is suitably Bosch-like in its grotesquerie. Fans of HAXAN: WITCHCRAFT THROUGH THE AGES (1922) will find lots to appreciate. DANTE'S INFERNO makes it clear that Italy was leading the cinematic world in bizarre and horrific imagery long before the days of the giallo.
Keyboardist Maurizio Guarini joined Goblin in 1975 and has been in various line-ups of the band ever since, contributing to numerous classic soundtracks including SUSPIRIA, BUIO OMEGA, and CONTAMINATION. Maurizio was vital to the rebirth of Goblin in the 2000s, including non-soundtrack Goblin releases such as 2006's Back To The Goblin and 2015's excellent Four of a Kind. He has performed with an extensive list of musicians and contributed to many other soundtrack recordings, including Fabio Frizzi's scores for ZOMBIE and THE BEYOND. Maurizio released his first solo album Creatures From A Drawer in 2013 and his score to Anthony D. P. Mann's THE YELLOW SIGN was recently released on Cadabra Records. When not on tour with Goblin, he performs with his live project the Maurizio Guarini Circle.
1911 | Italy | approx. 70 minutes | DIGITAL (Re-Master)
ROXY THEATRE | 09.21.2018, 8:00 PM
Tickets: $20 Advance / $25 At The Door
*Attendees under 19 years of age must be accompanied by a parent or guardian.
Presented by Ryan Bruce Levey Film Distribution and PR Services