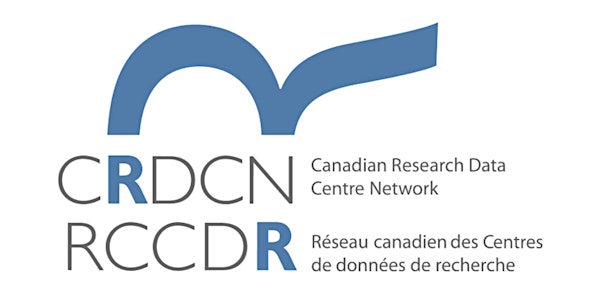 Data management planning / Planification de la gestion des données
Join us for a session on Data Management Plans / Joignez-vous à nous pour une séeance sur les plans de gestion des données
About this event
La version française suit
DETAILS
Free webinar (registration is required)
English
Audience: Researchers and Research Data Centre users, Public Administrators working in policy areas
DESCRIPTION
Join us for a session on Data Management Plans (which are becoming more and more important for funding proposals). James Doiron and Grant Gibson will co-present the data management templates tool and dive into the RDC-specific template.
PRESENTERS:
James Doiron
Research Data Management Strategies Director and Academic Director of the U of A Research Data Centre
James Doiron has an educational background in the social sciences along with extensive applied research and data management experience across a wide range of disciplines, areas of focus and data types.
James actively sits on a number of local, national and international advisory and working groups, including as chair of the University of Alberta's Institutional RDM Strategy Working Group, and a member of the Indigenous Research Strategy Task Force, Health Research Ethics Board, the Statistics Canada Data Liberation Initiative (DLI) External Advisory Committee, Canadian National Committee for CODATA, and the Inter-University Consortium for Political and Social Research (ICPSR) Council.
James is co-chair of the Digital Research Alliance of Canada's Data Management Planning (DMP) Expert Group, and is additionally a member of both its National Training and Dataverse North Expert Groups.
Grant Gibson
Assistant Director – Research and Evaluation, CRDCN
Grant Gibson is the Assistant Director – Research & Evaluation for the CRDCN. He completed a Ph.D. in Economics at McMaster University. He is a member of various national RDM and restricted-access data and research working groups. 
--------------------
TEXTE FRANÇAIS
DÉTAILS
Webinaire gratuit (inscription obligatoire)
Anglais
Public cible : Chercheurs et utilisateurs des CDR, et les administrateurs publics travaillant dans des domaines politiques.
DESCRIPTION
Joignez-vous à nous pour une séeance sur les plans de gestion des données (qui deviennent de plus en plus importants pour les demandes de financement). James Doiron et Grant Gibson présenteront conjointement l'outil pour les modèles de gestion des données et se pencheront sur le modèle spécifique aux CDR.
CONFÉRENCIERS:
James Doiron
Directeur des stratégies de gestion des données de recherche et directeur académique du Centre de données de recherche de l'Université de l'Alberta
James Doiron a une formation en sciences sociales et une vaste expérience de la recherche appliquée et de la gestion des données dans un large éventail disciplines, de domaines et de types de données.
James est membre actif de plusieurs groupes consultatifs et groupes de travail locaux, nationaux et internationaux, notamment président du groupe de travail sur la stratégie institutionnelle de GDR de l'Université de l'Alberta, membre du groupe de travail sur la stratégie de recherche autochtone, du comité d'éthique de la recherche en santé, du comité consultatif externe de l'Initiative de démocratisation des données (IDD) de Statistique Canada, du comité national canadien pour CODATA et du conseil du Consortium interuniversitaire pour la recherche politique et sociale (ICPSR).
James est coprésident du groupe d'experts en planification de la gestion des données (PGD) de l'Alliance de recherche numérique du Canada, et il est également membre de ses groupes d'experts sur la formation et sur Dataverse Nord.
Grant Gibson
Directeur adjoint recherche et évaluation, RCCDR
Grant Gibson est directeur adjoint pour la recherche et l'évaluation du RCCDR. Il a obtenu un doctorat en économie à McMaster. Il est membre de divers groupes de travail nationaux sur la GDR et les données et la recherche à accès restreint.