Detection and classification in marine bioacoustics with Deep Learning
About this Event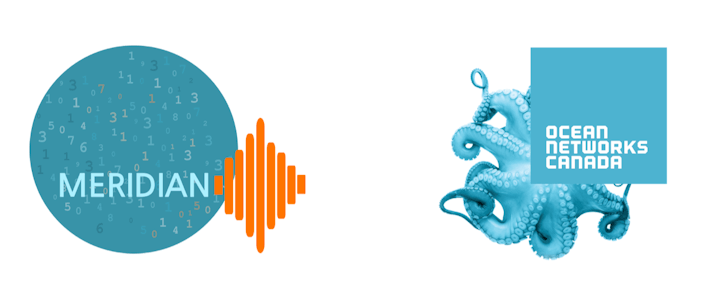 MERIDIAN (Marine Environmental Research Infrastructure for Data Integration and Application Network) in collaboration with Ocean Networks Canada is offering a 2-day workshop to explore the use of Deep Learning, specifically the application of deep neural networks, for the detection and classification of marine mammals.
Workshop Objectives
Provide everyone with a basic understanding of Deep Learning, its implementation, requirements, robustness and sensitivity to training data, etc..
Review existing examples of applications of Deep Learning for detection and classification problems in marine bioacoustics.
Assess the potential of Deep Learning compared to current methods for detection and classification in marine bioacoustics.
Introduce everyone to existing open-source Deep Learning toolkits through a hands-on tutorial, including the Ketos package developed by the MERIDIAN team.
Discuss the challenges that must be overcome for Deep Learning to become a widely adopted in the marine bioacoustics community.
Formulate a roadmap highlighting key next steps to achieve this goal.
Confirmed Speakers
Marie Roch (San Diego State University)
Hervé Glotin (University of Toulon); virtual presentation
Shyam Madhusudhana (Cornell University)
Ann Allen (NOAA, Hawaii)
Scott Veirs (OrcaSound)
Mark Thomas (Dalhousie University)
Fabio Frazao (MERIDIAN Dalhousie University)
Oliver Kirsebom (MERIDIAN Dalhousie University)
Bruno Padovese (MERIDIAN Dalhousie University)
A detailed program will be announced soon!
Accommodation
For our workshop participants, the Parkside Hotel & Spa in Victoria has a reduced rate of $129/night plus taxes.. At present participants can access this rate by referencing the "Ocean Networks Canada Workshop," or "MERIDIAN Workshop".
To get from the hotel to ONC, Queenswood Campus, where the workshop is going to take place, walk to the bus stop on Fort St. at Blanchard St., and take bus number 11 or 14 towards UVic. Both buses stop right in front of the ONC driveway. If you prefer to take a cab it will cost about $20.