Description
How do you Rock, Paper, Scissors? Do you draw on the Nash Equilibrium and Game Theory or rely on conditional strategy? Is cracking RPS a math equation or is it all psychology? Perhaps there is a gender component to how we throw? Or does it just come down to pure randomness?
DigiBC's next event is in collaboration with Vancouver Social Games (VSG). It's going to be an amazing night full of socializing and fun, along with an old-school, head-to-head competition of none other than… Rock, Paper, Scissors! If you have an exceptional strategy or secret game plan you want to put to the test, then come out and try your hand on February 6. This will also be a great opportunity for members of the creative technology sector (animation, VFX, video games, VR/AR/MR) to meet and get to know one other.
The event will be taking place at the fabulous ANZA Club (Vancouver's favourite, one-of-a-kind social club and watering hole) located in the heart of Mount Pleasant, and the tournament will be hosted by Scott Patey and friends (aka Jolly Brain comedians). The weekly Rock, Paper, Corduroy they established back in 2011 at the Corduroy in Kitsilano has now turned into one of the city's most epic events! Scott is a professional actor, improviser and host with over 15 years of experience under his belt.

FYIs
- Free entry
- Cash bar
- Pizza/snacks provided
- Participating in the tournament is optional


SCHEDULE
6:00PM doors open, networking
6:45PM introductions, tournament briefing, participant ballot draw
7:00PM tournament begins
8:00PM prizes awarded, networking

HOW IT WORKS
- A participant ballot can be filled out at the door upon arrival
- Tournament will have a max of 32 players
- A draw will take place should there be more than 32 entries
- Prizes given out for 1st, 2nd & 3rd

HUGE THANKS TO OUR SPONSORS

East Side Games
Founded in 2011, East Side Games is a proudly independent and profitable game studio that is focused on making the best narrative idle games in the business and creating the technology for developers to tell amazing stories. In 2017, ESG launched Trailer Park Boys: Greasy Money (TPB). TPB was a top 100 game in over 100 countries with great player reviews and excellent fan engagement. Look out for the launch of It's Always Sunny: The Gang Goes Mobile, coming soon!

ESG recently made the Deloitte Technology Top 500 for the fastest growing startups in North America, and the Deloitte Technology Fast 50 in Canada. East Side Games strongly believes in community-driven design, making games built for fans by fans, and having the best culture around. Our games and our team have the same goal; to be inclusive and for everyone.

Kabam Vancouver
Kabam is a world leader of developing entertaining, immersive, and highly social multiplayer games for mobile devices. They merge consumer behavior with the art of game design to create experiences that are enjoyed by millions of players across the globe. Each game has raised the benchmark in mobile gaming, bringing high-quality graphics, next-generation technology and revolutionary gameplay to the console in every player's pocket.
Kabam's games have generated hundreds of millions of downloads including Fast & Furious 6: The Game, Fast & Furious: Legacy, Marvel Contest of Champions and Transformers: Forged to Fight. These games have also received multiple awards such as Apple's Editor's Choice and Google Play's Best Game of the Year.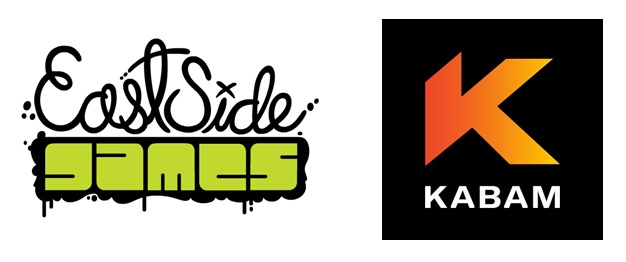 PRIZE DONATIONS FROM:

DigiBC
East Side Games
Jolly Brain Productions
The ANZA Club is conveniently located in the heart of Mount Pleasant and has been a community destination since the 1960's. The venue has both a member's lounge and rental hall, and is run by the Australia New Zealand Association, a non-profit organization established in 1932.
Navas Lab Apparel is a Vancouver-based company focused on fitting slim, athletic, tall men. Their products are manufactured in Vancouver from the best Canadian materials, most often bamboo. Designed to look sharp at the office and still comfortable to wear to bed. Sounds nice, right?