Location
25 Dockside Drive
Corus Quay
Main Atrium
Toronto, ON M5A 1B6
Canada
Description
Digifest is a three-day tech conference and start-up event celebrating digital creativity,
Digifest 2018 will explore the theme Hello Tomorrow: Our Creative Cities to feature emerging technology and highlight stories from around the globe using tech to tackle challenges and pressing issues in growing cities such as urban spaces, food priorities, mobility, education, health and safety.
Digifest Kick-Off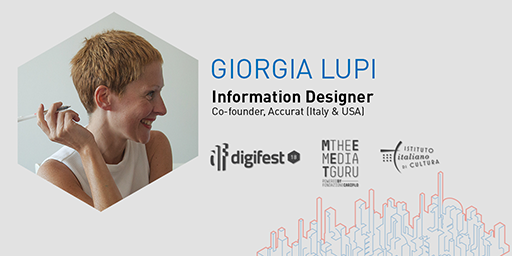 Digifest Kick -Off - Meet the Media Guru Talk with Giorgia Lupi, Accurat Studio (NYC/Milan)
Join us for the Digifest Kick-Off as we present, Giorgia Lupi, an award-winning information designer and cofounder of Accurat, a data-driven design firm with offices in Milan and New York, where she is the design director.
Wednesday, April 25, 2018 from 6:30 pm to 8:00 pm at Geroge Brown College Waterfront Campus (51 Dockside Drive)
Conference Highlights

The conference kicks off with a discusion on Smart Cities with guests including Rick Huijbregts (George Brown College), Mayor Frank Scarpitti (Markham), Paula Kwan (Civic Innovation Office), Jenna Pilgrim (Blockchain Research Institute), Geoff Cape (Evergreen), and Linda Vlassenrood (Netherlands).

Lots of other great speakers looking at the future of food, transportation, education and culture with Dana McCauley (University of Guelph's New Venture Creation), Ryan Janzen (TransPod), Navid Nathoo (The Knowledge Society), and Linda Volkers (Rijksmuseum, Netherlands) and more!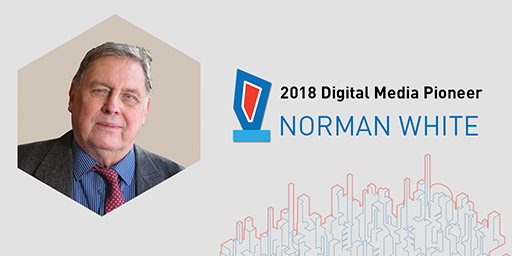 On Thursday, join us in honouring Norman White as he receives the 2018 Digifest Digital Media Pioneer Award. With special appearances by former colleagues, artists, and alumni, we will celebrate all that Norman has done to push contemporary artistic landscape and technology forward in Toronto and beyond Canadian borders.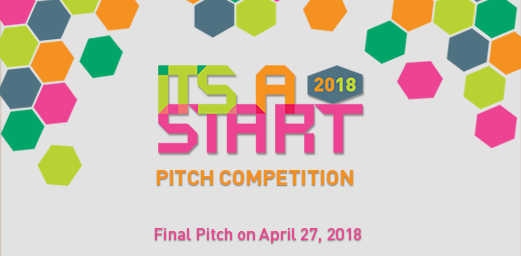 On Friday, meet the top ten startups competing for the Grand Prize at the IT'S A START Pitch Competition!
Special features include the Interactive Zone featuring AR/V installations, Norman White collection, Alex Mayhew's ReBlink, and the Best of the Best Student Showcase.
Thursday + Friday, April 26 + 27, 2018 from 8:30 am to 6:00 pm at Corus Quay (25 Dockside Drive)
Limited seats available - get your ticket before they sell out! For more information, visit Torontodigifest.ca
Saturday Free Family Day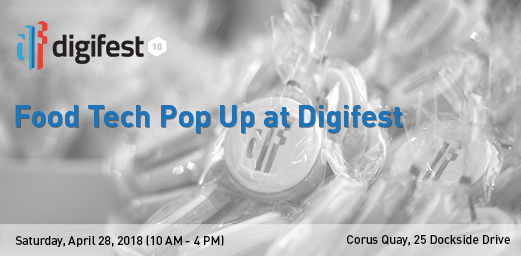 Digifest opens to the public for free on Saturday with activities that will be enjoyed by all ages. This year's programming for Family Day includes hands-on Workshops, Food Tech Pop Up, Panels and more!
Satruday, April 28, 2018 from 10:00 am to 4:00 pm at Corus Quay (25 Dockside Drive)
---
ABOUT DIGIFEST

Digifest fosters connections by bringing together industry, academia and the public, to inspire us to think about how digital tools and technology will shape our lives and our future. From architects to designers, creators and entrepreneurs take centre stage to share their stories and showcase the digital and technological discoveries that will re-shape some of today's pressing challenges.
Digifest is organized by the Digital Media & Gaming Incubator at George Brown College.

We would like to express out gratitude to all of this year's sponsors!