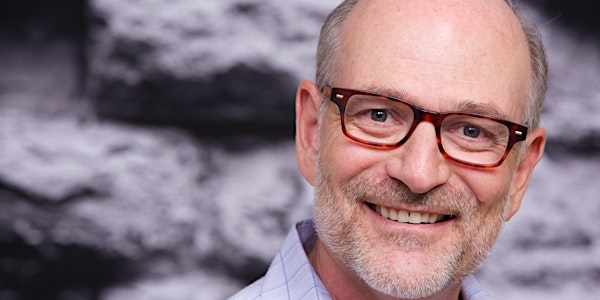 Dignity Therapy Training Workshop 2019
When and where
Location
Canadian Museum for Human Rights 85 Israel Asper Way Winnipeg, MB R3C 0L5 Canada
Description
CancerCare Manitoba is proud to present an intensive two-and-a-half-day Dignity Therapy Training Workshop led by Dr. Harvey Max Chochinov. The goal of Dignity Therapy is to help bolster the dignity of dying patients and address their suffering. This therapeutic intervention invites individuals with life-limiting illnesses to reflect on matters of importance to them.
Using the Dignity Therapy protocol and following the respondent's cues, a trained therapist facilitates the expression of thoughts, feelings, and memories that are compiled in a narrative document for the patient to share with a friend or loved one. The benefits of Dignity Therapy have been published in the Journal of Clinical Oncology and the Journal of Palliative Medicine.
The workshop is a dynamic blend of lectures, small-group discussions, demonstrations of Dignity Therapy in action, and hands-on opportunities to begin to learn how to carry out this novel intervention. The working language of the workshop is English.
This workshop will be of interest to:
clinicians who work with palliative care or geriatric patients and who are in a key position to use Dignity Therapy

resear

chers who wish to include Dignity Therapy in the development of new research projects

health care administrators/nursing home administrators responsible for creating and operationalizing an approach to care that supports and affirms patient dignity and personhood
All fees are in Canadian (CAN) dollars.
FAQs
What does the workshop registration fee include?
Your registration fee includes:
two-and-a-half day workshop as described above

one book entitled Dignity Therapy, Final Words for Final Days by Dr. H.M. Chochinov
three breakfasts and two lunches (no lunch on day 3 which adjourns at 1:00 p.m.)

Where is the workshop held?
The workshop is held at the Canadian Museum for Human Rights, the sole national museum in Western Canada. It is centrally located at The Forks, a National Historic site and Manitoba's most popular tourist destination. The Canadian Museum for Human Rights is a fascinating place to visit and is located near many attractions, places to shop, and dining hotspots.
Can I get continuing education credit for attending the workshop?
Yes. All registrants will receive a certificate of attendance on completing the workshop.
This event is an Accredited Group Learning Activity (Section 1) as defined by the Maintenance of Certification Program of The Royal College of Physicians and Surgeons of Canada, and approved by the CPO Medicine Program, University of Manitoba for a maximum of 16.5 hours.
Participants should only claim credit for the actual number of hours attended.

The University of Manitoba CPO Medicine Program is fully accredited by the Committee on Accreditation of Continuing Medical Education (CACME).
The American Medical Association (AMA) and the European Union of Medical Specialists (UEMS) have reciprocal agreements to recognize the Royal College of Canada's credits.
Do I need to bring a computer?
If you can, yes. In one session, participants will practice ediing an excerpt from a Dignity Therapy interview transcript. Participants who do not bring their own computers will still be able to participate by observing and helping others who do have computers, but will not get the full experience of this key part of the Dignity Therapy process. (Basic familiarity with Microsoft Word, or a compatible word processing application, as well as the Track Changes feature, is required.)
Where can I reserve hotel accommodations? What is the cost?
The closest hotel to the Canadian Museum for Human Rights is at Inn at the Forks (www.innforks.com). Rooms are available at a reduced rate of $189 CAD/night (queen or king, single/double occupancy) plus applicable taxes. There is an additional charge of $20 for each additional person beyond double occupancy (2 guests per room). Reserve early; limited capacity. To make your room reservation:
contact Inn at the Forks directly by telephone at 1-877-377-4100 (toll-free North America) or (country code) 1 204 942 6555 (outside North America) or 204 942 6555 (local); or email:

info@innforks.com




quote the group reservation numb

er

406575

t

o receive th

e room discount
The reduced rate is also available for online booking at:
https://be.synxis.com/?hotel=3238&chain=23541&arrive=10/01/2019&Rate=406575

Please enter the group reservation number into the group code (not promo code).
Are there other options for places to stay while attending the workshop?
There are several hotels within convenient walking distance of the workshop venue:
The Fort Garry Hotel (9 minutes walk) http://www.fortgarryhotel.com/
Humphrey Inn and Suites (11 minutes walk) http://www.humphryinn.com/
The Fairmont Winnipeg Hotel (14 minutes walk) http://www.fairmont.com/winnipeg/
Norwood Hotel (15 minutes walk) http://www.norwood-hotel.com/
Mere Hotel (15 minutes walk) http://www.merehotel.com/
There are other hotels in the downtown vicinity but you may need to use a cab or public transportation to get to the workshop. Bed and breakfast options can be found at: http://www.tourismwinnipeg.com/visitors/accommodations/bed-and-breakfasts
What are my transport/parking options getting to the event?
For those arriving by car, driving directions to the Canadian Museum for Human Rights can be found at:

https://www.google.ca/maps/place/Canadian+Museum+for+Human+Rights/@49.8908054,-97.1329296,17z/data=!3m1!4b1!4m5!3m4!1s0x52ea715ac2af235d:0xd270f6cd52aaf6b4!8m2!3d49.890802!4d-97.1307409
The daily parking fee is $9.50. Parking may be paid either through the Secunik app, or by credit card and cash.
Note: Overnight guests with vehicles at Inn at the Forks will be charged $19.00/night for self parking or $29.00/night for valet parking.
For those arriving at the airport, a taxi to the hotel will cost you about $25 including tip. There is no free shuttle service between the airport and Inn at the Forks. Public transportation via Winnipeg Transit is possible, but requires at least one transfer, so may be complicated for first-time visitors.
What if I have special requirements?
Please contact our Workshop Coordinator (workshop@dignityincare.ca) at your earliest convenience to alert us to your special requirements.
Is the workshop venue accessible to people with disabilities?
All areas of the Canadian Museum for Human Rights are wheelchair accessible. Main entrances are level grade access and all doors have automated openers. For full details, contact the Canadian Museum for Human Rights at: https://beta.humanrights.ca/visit/accessibility#section-Accessibility-Features-Around-the-Museum

What is the workshop refund policy?
No refunds will be given for registration cancellations received after September 4, 2019. Cancellations prior to September 4, 2019 will be subject to a $50.00 administrative fee.
Out of respect to those who may be on a waiting list, email workshop@dignityincare.ca as soon as possible if you expect to cancel your registration.
Is my registration/ticket transferrable?
Generally, registrations are NOT transferrable. However, we recognize that sudden and unforeseeable events sometimes arise. If you are unable to attend and there is another suitable individual who can take your place and who has the potential to use Dignity Therapy in their practice, it may be possible to work something out. Please contact the Workshop Coordinator (workshop@dignityincare.ca) as soon as possible to discuss possible arrangements. Otherwise, you may be eligible for a refund. See our refund policy above.
Can I update my registration information?
Certainly. Simply contact the Workshop Coordinator (workshop@dignityincare.ca) with any updated information.
Do I have to bring my printed registration to the event?
No.
Where can I contact the organizer with any additional questions?
If you need help or have a question, please contact our Workshop Coordinator at: workshop@dignityincare.ca
What does Winnipeg have to offer?
For more information about visiting Winnipeg, please go to www.tourismwinnipeg.com