Location
University of Alberta
L1-490 Edmonton Clinic Health Academy
11405 87 Ave NW
Edmonton, AB T6G 1C9
Canada
Refund policy
Refunds up to 7 days before event
Description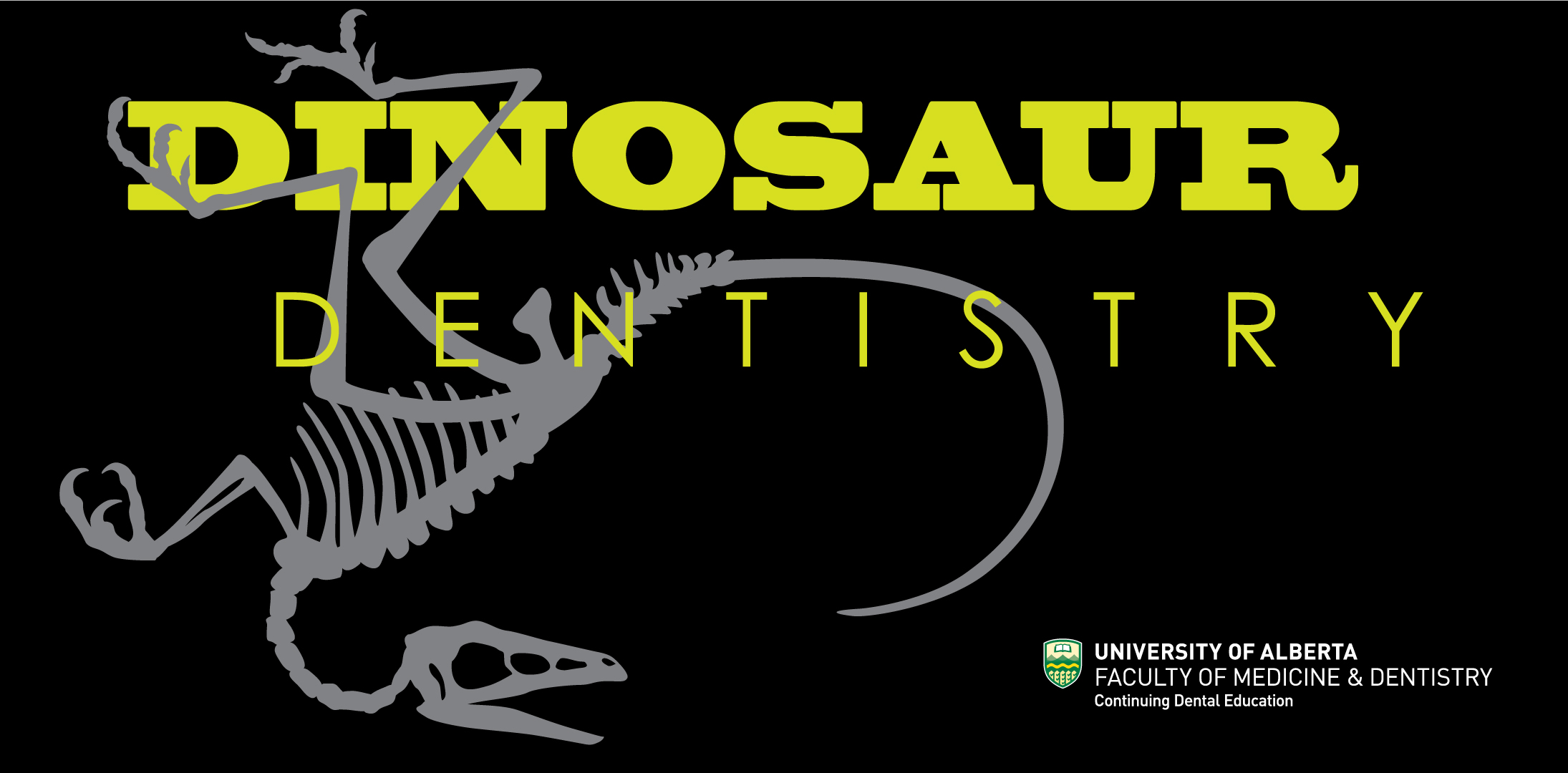 Come listen to world renowned speakers discuss dinosaur's teeth. Learn how they their diet dictated the type of food they ate or how they were used to hunt or survive. What do we know about their teeth? How has it formed our understanding of their diet, survival and influence on our own teeth?
Join us for the University of Alberta's Alumni Weekend, as we provide a glimpse into the world of Dinosaur Dentistry which can be enjoyed by our dentistry alumni and the public too!
We encourage everyone that has an interest in dinosaurs and even a fear of dentistry to attend.
---
DINOSAURS DON'T NEED DENTISTS…BUT PALAEONTOLOGISTS DO!
Dr. Currie will discuss theropod dinosaurs (including birds) basic 'reptilian' tooth replacement (including waves of replacement and replacement rates), tooth structure, denticles on theropod teeth, diversity of theropod teeth, identification of theropod teeth, bone-crushing teeth in tyrannosaurs, bird teeth, and loss of teeth in theropod lineages.
PRESENTER: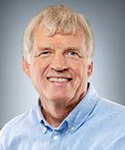 Dr. Philip J. Currie - University of Alberta & the Philip J. Currie Dinosaur Museum
Philip J. Currie is a Professor and Canada Research Chair at the University of Alberta in the Department of Biological Sciences. He is the former Curator of Dinosaurs at the Royal Tyrrell Museum of Palaeontology, and an Adjunct Professor at the University of Calgary. He got his BSc at the University of Toronto in 1972, and his MSc and PhD at McGill in 1975 and 1981, and honorary degrees from the Universities of Calgary (2008) and the University of British Columbia (2015). He is a Fellow of the Royal Society of Canada (1999) and a member of the Explorers Club (2001). He has published more than 225 scientific articles in peer reviewed journals, another 50 scientific papers in conference volumes and books, 158 popular articles and twenty books, focussing on the growth and variation of extinct reptiles, the anatomy and relationships of carnivorous dinosaurs, and the origin of birds. Fieldwork connected with his research has been concentrated in Alberta, Argentina, British Columbia, China, Mongolia, and the Arctic and Antarctica. Sir Frederick Haultain Award (for significant contributions to science in Alberta), 1988. American Association of Petroleum Geologists, Michel T. Halbouty Human Needs Award, 1999. The Michael Smith Award in 2004. ASTech Award in 2006. The Alberta Order of Excellence, 2010. The Explorers Club (Canadian Chapter) Stefansson Medal, 2011. The Explorers Club Medal, and the Royal Canadian Geographical Society Gold Medal, 2012. J. Gordon Kaplan Award for Excellence in Research, 2014. The Meritorious Service Cross in 2016; the Romer-Simpson Lifetime Achievement Award of the Society of Vertebrate Paleontology in 2017. In 2015 he was deeply honoured by the opening of the Philip J. Currie Dinosaur Museum in Wembley, Alberta. Since 1986, he has supervised or co-supervised more than 40 MSc and PhD students at the Universities of Alberta, Calgary, Copenhagen and Saskatchewan. Currently he is supervising eight (3 MSc, 2 Phd and two postdoctoral) students at the University of Alberta. He has given hundreds of popular and scientific lectures on dinosaurs all over the world, and is often interviewed by the press. In 2012 he was involved in the development of University of Alberta's first Massive Open Online Course (MOOC) called DINO 101. It had its premiere in September of 2013 and by now more than 100,000 students from all over the world have taken this course. A new mini-MOOC (Paleontology: Theropod Dinosaurs and the Origin of Birds) was released in 2016.
---
EVOLUTION'S BITE: DENTAL EVIDENCE FOR THE DIETS OF OUR DISTANT ANCESTORS
This talk will present fossil teeth as evidence for the evolution of human diet. There are two basic categories we consider: adaptive lines (e.g., tooth size, shape and structure), and "foodprints", or traces of actual feeding behaviors (e.g., isotopic evidence and dental microwear). Adaptive evidence and foodprints teach us, respectively, something about what our ancestors were capable of eating and what specific individuals ate on a daily basis in the past. Combining adaptive evidence and foodprints provides the clearest picture to date of food choice millions of years ago, and how this relates to our evolution. Specific examples will be offered, focusing on new technologies used to characterize and compare tooth shape and patterns of microscopic use wear. Finally, implications of lessons learned from fossil teeth about the "natural" human diet will be considered.
PRESENTER: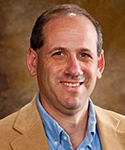 Dr. Peter Ungar - University of Arkansas
Peter Ungar serves as Distinguished Professor of Anthropology and Director the Environmental Dynamics Program at the University of Arkansas. He received his PhD in Anthropological Sciences from Stony Brook University and taught Gross Anatomy in the medical schools at Johns Hopkins and Duke before joining the University of Arkansas faculty. He is also an Honorary Professorial Research Fellow of the Evolutionary Studies Institute at the University of the Witwatersrand in Johannesburg, South Africa. Ungar is known primarily for his work on the role of diet in human evolution. He has spent thousands of hours observing wild apes and other primates in the forests of Latin America and Southeast Asia, studied fossils from Tyrannosaurus to Neandertals, and developed new techniques for using surface analysis technologies to tease information about evolution and diet from tooth shape and patterns of use wear. Ungar has written or coauthored more than 180 scientific works on ecology and evolution for books and journals including Science, Nature, Proceedings of the National Academy of Sciences, and Philosophical Transactions of the Royal Society. These have focused on teeth, food choices and feeding in living primates, and the role of diet in the evolution of human ancestors and other fossil species. He has also edited or co-edited edited three volumes focusing on the evolution of human diet, and his academic book, Mammal Teeth: Origin, Evolution, and Diversity (Johns Hopkins University Press), won the PROSE Award from the Association of American Publishers for best book in the biological sciences. His recent popular science titles, Teeth: A Very Short Introduction and Evolution's Bite are available on bookstore shelves and online. Ungar's work has been featured in documentaries on the Discovery Channel, the Science Channel, BBC Television and others. He has given dozens of invited talks and keynote addresses at venues around the world, including the Royal Society in London, the Smithsonian Institution in Washington, DC., and the American Museum of Natural History in New York.
---
LOOKING INSIDE THE TEETH OF THE "TERRIBLE LIZARDS"
Dinosaurs are among our favourite extinct animals, and their teeth are particularly important for understanding how and what they ate. Dinosaur teeth come in a variety of shapes, sizes, and arrangements, but at their fundamental level, they are made from the same tissues as our teeth. We know this, because we can make microscopic sections of their teeth and can look inside them at high magnification. Despite being fossilized, their teeth show remarkable detail at the tissue level and studying them at such a scale reveals how their teeth formed and functioned. In this talk I will present recent research on tooth tissues in dinosaurs and what they reveal about the evolution and development of meat- and plant-eating dinosaur teeth. This growing field gives us important new information about dinosaurs, including how fast they could replace their teeth, how they dealt with the problems of tooth wear, and how they were able to grind tough plant material or slice through meat.
PRESENTER: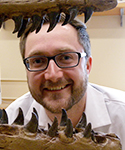 Dr. Aaron LeBlanc - University of Alberta
Dr. LeBlanc studies tooth development and dental tissues in extinct animals to unravel how teeth have changed over evolutionary time. Growing up in Edmonton, Alberta, he would visit the Royal Tyrell Museum virtually every summer and these visits drove him to become a professional palaeontologist. Aaron completed a Bachelor of Science in palaeontology at the University of Alberta in 2008. From 2008 to 2011 Dr. LeBlanc completed a Masters degree under the supervision of Professor Michael Caldwell studying extinct, giant marine lizards from Morocco and California. In 2011 he moved to the University of Toronto Mississauga to begin his PhD with Professor Robert Reisz. His PhD research focused on the evolution and development of reptile teeth. As part of this research, Dr. LeBlanc was also interested in the inner workings of the complex dentitions of extinct reptiles, including dinosaurs. Much of his PhD work involved making thin sections of fossil teeth and jaws in the palaeohistology laboratory at the Royal Ontario Museum in Toronto. In 2016, Dr. LeBlanc had the privilege of returning to my home campus as a Killam Postdoctoral Fellow in the Department of Biological Sciences at the University of Alberta, where he continued to study the evolution of teeth using histological techniques. Over the last seven years, Dr. LeBlanc has had the chance to study the teeth of lizards, alligators, dinosaurs, and a spectacular diversity of other extinct vertebrates.
---
SPONSORS: