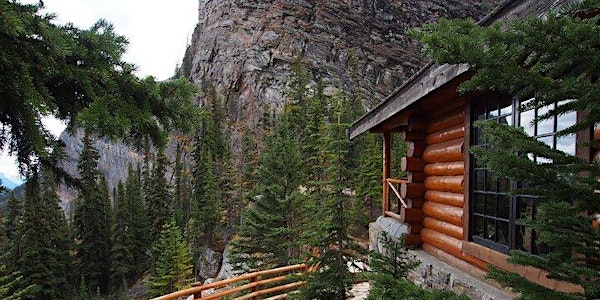 Discover Lake Agnes Tea House Trail with a Guided Audio Hike
Listen to a tour guide through your smartphone as you explore the Lake Agnes Tea House Trail! Complete tour any day or time you like.
About this event
This 7km tour is on a relatively smooth trail to the famous Tea House. You'll be immersed in nature while we tell you about the many animals & plants in the area and some of it's history.
Highlights include the iconic Fairmont Chateau Lake Louise, Victoria Glacier, Lake Louise, Mirror Lake & more!
Live GPS map shows where you are and where to go next. As you get close, guide commentary will automatically play!
The tour also comes with a fun location based trivia game. After the commentary plays, look at your device and tap your guess at the answer.
Getting started is easy, just book the tour, download the app and go. Note: the number of travelers you select is the number of devices you can download the tour too.
Tour Map, Audio Previews & More Information
Points of Interest
Lake of Little Fishes
Victoria Glacier
Banff National Park
Banff's Boreal Biome
Wildlife Crossing
Lake Louise
Castleguard Cave
Wildlife
Mirror Lake
Tea House (open early June to Canadian Thanksgiving)
Lake Agnes
Castle Mountain
Mountain Peaks
Indigenous Peoples
Recreation in Banff National Park
Lake Louise and Glacial Melting
Fairmont Chateau Lake Louise
Why a GPS-Guided Tour?
Why a GPS-Guided Tour?
✔️ audio automatically plays when close to a point of interest
✔️ no time constraints or crowded tour groups
✔️ GPS map shows your location, suggested route & tour stops
✔️ freedom to take detours and explore anywhere
✔️ professional & personable tour guides
*** Please check the condition of the trail before booking, especially in the Fall/Winter/Spring.