Welcome To The Million Doge Disco!
About this event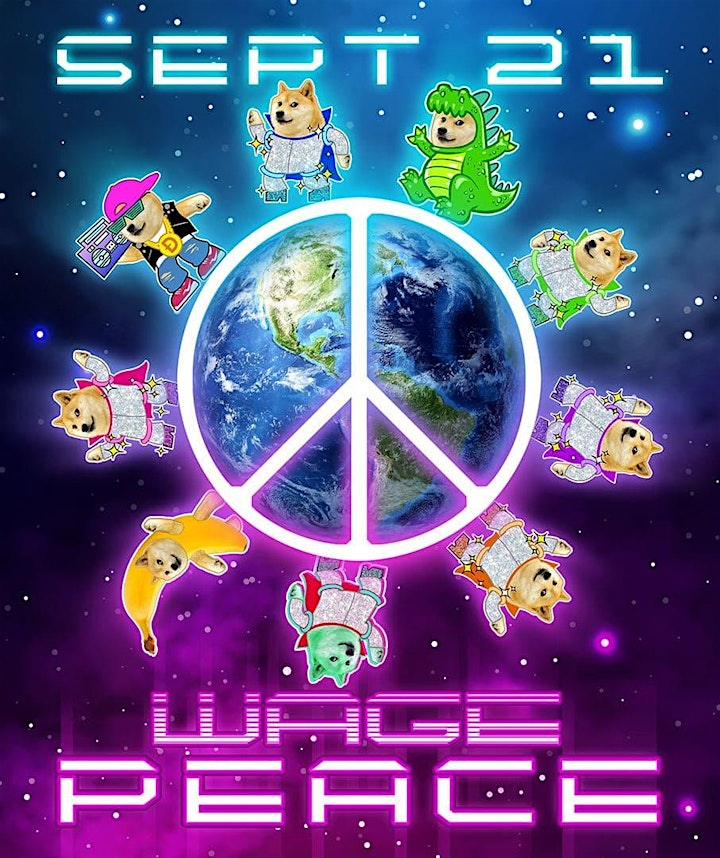 The Million Doge Disco is a master plan to turn the entire world into a dance floor. Think Pokemon Go meets the Harlem Shake, amplified by the Doge.
.
JOIN US!
For a series of high-energy Zoom Parties that will unify the International Doge Diaspora!
Would you like to connect, create and get silly with the most Authentic, Clever and Alive individuals on the planet? Then join us, for a celebration of life, liberty and all things Dogely!
If you'd like to get set up to receive Dogecoin donations from us or others during the Party, activate your wallet QR code on OBS - HERE'S HOW.
THE DREAM
Our ultimate dream is to create a Doge-Powered Party Metaverse. A new "Party Layer" that will sit atop reality, allowing anyone, anywhere to instantly step into a parallel dimension alive with sound, light and positive vibes.
We believe that a gigantic international game, inspired and empowered by the Doge is the best possible way to unify humanity and Wage Peace on a global scale. This is merely the beginning... of the Beginning :)
VIRTUAL PARTY STRATEGY GUIDE:
To maximize your virtual Party experience, CLICK HERE
TO LEARN MORE AND GET INVOLVED,
Organizer of Doge Disco Party!
For over a decade, the "Decentralized Dance Party" was a giant roaming street Party with no Central audio source and no Central location. It was created by using an FM radio transmitter to broadcast music and voice to hundreds of boomboxes, carried by thousands of participants.
But now!
With the dawning of the pandemic, we've been forced to "Decentralize" the DDP in bold new ways- by taking the DDP virtual; which allows us to instantly unify an unlimited number of people from across the globe!

We hope you will join us!