Kelowna premiere of the award-winning psychedelic documentary DOSED followed by a Q&A panel discussion!
About this event
DOSED is coming to Kelowna for one show only!
Watch the trailer at: www.DOSEDMOVIE.com
DOSED Documentary Synopsis
After many years of prescription medications failed her a suicidal woman turns to underground healers to try and overcome her depression, anxiety, and opioid addiction with illegal psychedelic medicine like magic mushrooms and iboga.
Event Info
Showtime: February 7th, Friday, Doors at 6pm, movie will begin at 7:00pm at The Commons (UBC Okanagan, 3297 University Way, Kelowna, BC).
An evening dedicated to psychedelics, mental health, addiction, compassion, education, and solutions. The DOSED screening will be followed by a Q&A led by members of the film and The Okanagan Psychedelic Society.
The event is presented by The Medicinal Mushroom Dispensary and brought to you with the support of Flower of Life Integrative Health Clinic. ticket proceeds go towards ongoing marketing of Dosed Movie with a % to MAPS Canada for continued research and clinical studies for the therapeutic use of psychedelics to treat mental health and addiction issues.
Dosed Instagram
Dosed Facebook
Dosed Twitter
Okanagan Psychedelic Society Facebook
Okanagan Psychedelic Society email: okpsychedelics@gmail.com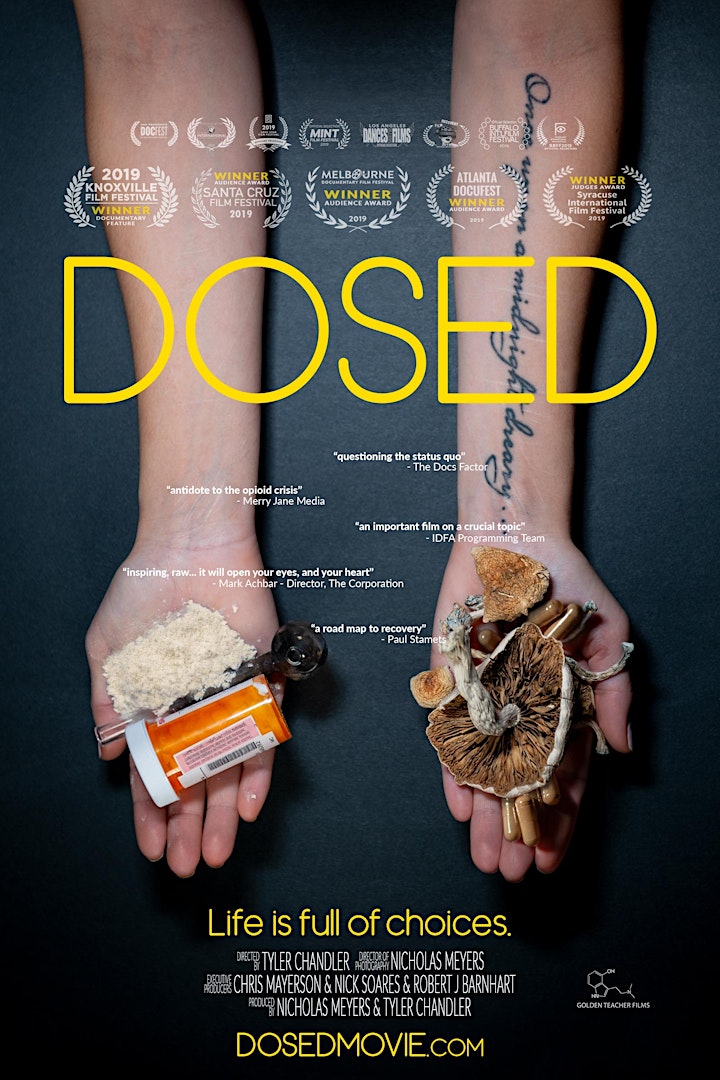 Organizer of DOSED Documentary + Q&A - One Show Only at UBC Okanagan!