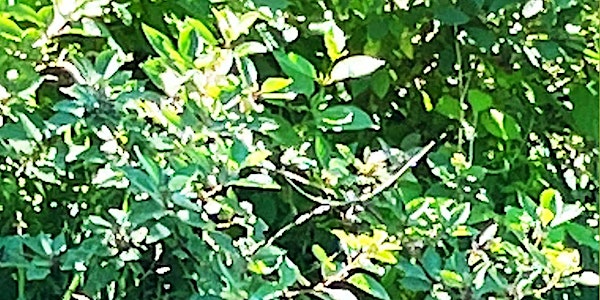 DRAFT 17.3
Authors share new and unpublished work with an appreciative audience in this longstanding reading series.
Refund Policy
Contact the organizer to request a refund.
Eventbrite's fee is nonrefundable.
About this event
Please join us at 3 p.m. Sunday, August 28th for a wonderful afternoon of work-in-progress with readings by
John Orpheus aka Antonio Michael Downing
This event will be held on zoom. Your link is on your ticket and on your reminder emails.
Zoom captioning will be available.
Here is some more information about the authors.
Jennifer Alicia (she/they) is a queer, mixed Mi'kmaw and settler (German/Irish/Scottish) multidisciplinary artist originally from Elmastukwek, Ktaqmkuk (Bay of Islands, Newfoundland), now residing in Toronto. She is a two-time national poetry slam champion and collective member of the Toronto Poetry Project and Seeds & Stardust. In 2021, her debut chapbook Mixed Emotions was released and she was also published in Issue 09 of Canthius Magazine and NOW Magazine. They presented their play with the working title Restor(y)ing Identity at the first ever Nogojiwanong Indigenous Fringe Festival in 2021. An audio version of the play was presented at the Weesageechak Begins To Dance 33 Festival in 2020 and at imagineNATIVE Film + Media Arts Festival in 2021. Jennifer Alicia recently edited an Indigenous poetry anthology called The Condor and the Eagle Meet, which was released in May 2022 through Kegedonce Press.
Named one of the most influential disabled artists by UK's Power Magazine, Alex Bulmer has over thirty professional years' experience across theatre, film, television, radio and education. She is fuelled by a curiosity of the improbable, dedicated to collaborative art practice, and deeply informed by her experience of becoming blind. She is activated by obstacles, well exposed to the absurd, and embraces the disciplines of generosity, listening, time, and uncertainty within her artistic and personal life. Alex is co-founder and co-Artistic Director of The Fire and Rescue Team, is former artistic director of Common Boots Theatre, and recently curated CoMotionFestival 2022, an international disability arts festival with Harbourfront Centre. She is writer of award-winning BBC radio drama, writer of the Dora- and Chalmers- nominated SMUDGE, and co-writer of the BAFTA-nominated U.K.television series, Cast Offs, featuring six lead disabled actors. Alex earned best actor at the Moscow International Disability Film Festival and recently completed a season as The Friar in R+J at the Stratford Festival in Ontario. She is currently developing Perceptual Archaeology, a new theatre piece which will be produced with Crow's Theatre in June 2023.
Mugabi Byenkya is an award-winning writer, poet and occasional rapper. He was born in Nigeria, to Ugandan parents and is currently based in Kampala. Mugabi was longlisted for the Babishai Niwe Poetry Award in 2015. His essays, poetry and comics have been published in Carte Blanche, Best Canadian Poetry, and Skin Deep, along over 35 other publications. He has been interviewed on Voice of America, NTV Uganda, and Urban TV along over 65 other media outlets. Mugabi's writing is used to teach High School English in Kampala and Toronto schools. He won the Discovering Diversity Poetry Contest in 2017. In the same year, his award-nominated debut, Dear Philomena, was published and he went on a 43 city, 5 country North America/East Africa tour in support of this. In 2018, Mugabi was named one of 56 writers who has contributed to his native Uganda's literary heritage in the 56 years since independence by Writivism (East Africa's largest literary festival). Dear Philomena, was named a Ugandan bestseller in the same year. Mugabi wants to be Jaden Smith when he grows up.
Carol B. Duncan is a chronicler of human stories of migration, community and identity especially those on the margins of empire. She teaches religion and culture at Wilfrid Laurier University. Her academic work focuses on trans-Atlantic connections linking Africa, Europe and the Americas in the formation of Caribbean religious and cultural expressions. Carol has curated and co-hosted author events for the university and wider communities. Storytelling has always informed her teaching, public intellectual work and research. She was the recipient of the 2002 Arts Award Waterloo Region for literature. A published author, co-author and editor of several academic books, chapters and articles including This Spot of Ground: Spiritual Baptists in Toronto, Carol is now exploring fiction writing. Her work-in-progress, Peeny Wally, is a magical realism historical fictional narrative set on an 18th century plantation in the Eastern Caribbean.
Glynis Guevara was born in Barataria, Trinidad. She is a graduate of Humber School for Writers Creative Writing Program and holds a Bachelor of Laws (Hons) degree from the University of London, England. She was also admitted to the bar of England and Wales and Trinidad and Tobago. Glynis was shortlisted for the inaugural Burt Award for Caribbean Literature. Her novels Under the Zaboca Tree and Black Beach were published by Inanna Publications.
Melanie Mitzner's Slow Reveal was published by York University's Inanna Publications on May 3, 2022, a Best of Women's Fiction Debut 2022. An excerpt of her novel Too Good To Be True was published in the Harrington Lesbian Quarterly. Her screenplay, Zero Gravity, was awarded an Edward Albee Fellowship. A finalist in the Writers Guild East Foundation Fellowships for her screenplay Dodge and Burn, her screenplays In The Name of Love and Out to Lunch were finalists in the Houston Film Festival Screenwriting Competition. She received a fellowship from M.E.T. Theater and was awarded fiction grants from Vermont Studio Center and Summer Literary Seminars . As a journalist, she covered the tech industry, television production and visual effects. Her work appears in Wine Spectator, Gay and Lesbian Review, Vol1Brooklyn, Bloom and San Francisco Bay Times. Interviews and excerpts are on Open-Book, Rainbow Country radio show syndicated and podcast across Canada, Glad Day Bookshop TV and Hasty Booklist. She's currently working on a controversial new novel The Expat. Events and media can be found on her website. She works in Montréal and New York.
Born and raised in South-Central Trinidad, John Orpheus aka Antonio Michael Downing is a multi-cultural musical artist and published author. For the past year and a half, he had been writing his memoir called SAGA BOY which was published by Penguin Random House Canada on January 19, 2021 and will be launched by Milkweed Press in the US on September 14, 2021. With the book done, John decided to return to music and release a companion album also entitled SAGA BOY. Both the book and the album are based on the same themes: searching for home, family, love and a fly coat to wear when you get there. His recently released single FELA AWOKE (I WILL MISS YOU) is the beginning of this new phase and introduces you to his deeply personal story.
Sheilah Madonna Mortel Salvador was born in the Philippines and currently lives in Toronto- "the place in the water where the trees are standing". She is a mature graduate student who utilizes art as acts of resistance, to heal and to empower. Her art work is deeply influenced by her experience as a woman of colour and Indigenous Studies major and she facilitates storytelling and spoken word workshops that focus on self love and cultural pride. Sheila is currently working on her novel about the Massacre of Manila and her family history. 
Image by Ron Edding, photograph by Terri Favro.
Many thanks to Toronto Arts Council, as well as our generous audiences, for funding this reading. More information about the series is available on our website.