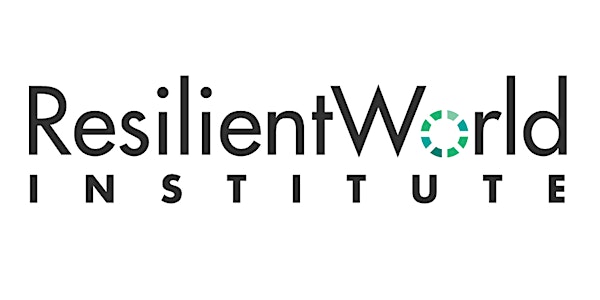 E101-04 eQuest 3.65 Energy Modelling Training
When and where
Location
Resilient World Institute Training Centre 5 Shields Court Unit 108 Markham, ON L3R 0G3 Canada
Refund Policy
Refunds up to 7 days before event
Description
Resilient World Institute (RWI) E101 Energy Training
Resilient World Institute (RWI) E101 eQuest 3.65 Energy Modelling Training (2 days)
Understanding the technology solutions needed for a sustainable future
For More Information Contact: Leon Wasser, P.Eng. MBA, School of Energy; leon@rwinstitute.ca (416) 473-4614 Leon's Professional Profile.
Course Description:
An increasing number of provincial laws and city by-laws, as well as professional energy standards and rating systems are requiring the use of building energy simulation programs to verify energy and dollar savings for both high performance new facility design projects and existing building retrofits. This course covers the essentials of building energy modeling and explains how to use modeling to guide design decisions. It provides modeling tips related to the building envelope, plug loads, lighting systems, and HVAC systems. Attendees will gain a clear, in-depth understanding of the theory and practice of building energy modeling, and will also have the opportunity for hands-on building simulation experience during the seminar.
Course Presenter: Afzal Siddique has over 25 years of multi-disciplinary experience in HVAC systems design and manufacturing, energy modelling, and building energy systems commissioning. He is a proven engineering manager and technical communicator with expertise in performance optimization, remediation, and field performance monitoring with a focus in strategic green building design. Afzal's professional profile.
Course Outline:
• Introduction to Building Energy Modeling
• Building Code (ASHRAE, NECB) (quick walk through)
• Schematic Design Wizard
• Design Development Wizard (quick walk through)
• Detailed Interface (quick walk through)
• Parametric Runs (quick walk through)
• Reference Compliance Runs (ASHRAE, NECB) (quick walk through)
• Case Study Projects
This course is run in 2 sessions:
• 9:00AM-5:00PM on Tuesday
• 9:00AM-5:00PM on Wednesday
Prerequisites: None
Target Audience:
• Energy-related design decision makers
• Junior Energy modellers
• Engineers and technician
• People with HVAC training looking for a promising career
Logistics:
Location: Resilient World Institute, 5 Shield's Court, Unit 108, Markham, ON L3R 0G3
Course Materials: A course training manual distributed at beginning class
Course Requirements: Bring a laptop & materials to take notes
Food Service: Refreshments & light lunch provided; Please inform us about restrictions
Parking: Free parking available nearby
Certificate: Each student will be issued a personalized certificate for use for CEU credits
Please contact us if you wish to change the name of the person on your registration, update your registration information, notify us about any dietary restrictions or other needs if you didn't so when you registered: 416-855-2680 or training@rwinstitute.ca
Cancellation & Refund Policy:
http://rwinstitute.ca/course-information/cancellations-refunds/
Canada Ontario Job Grant (COJG)
Our courses qualify for generous COJG skills development rebates for employed students. Businesses with fewer than 100 employees) qualify for 83% and businesses with 100 or more employees qualify for a 50% rebate. Public sector employers do not qualify for this rebate. Please note: COJG rebates must be applied for and approved by the program administrator prior to registering for our RWI classes. Our COJG application form is found at https://rwinstitute.ca/cojg-grant/. Please contact Lloyd Helferty, RWI Executive Director, (416) 855-2680 or training@rwinstitute.ca to assist you with application.