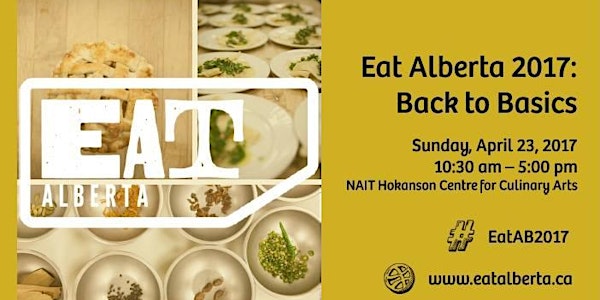 Eat Alberta 2017
When and where
Location
NAIT's Hokanson Centre for Culinary Arts 11762 106 St NW Edmonton, Alberta T5G 2R1 Canada
Description
Eat Alberta is a one-day culinary conference where you learn and participate in a variety of hands-on cooking classes, taught by some of Alberta's best culinary minds. For the day, you will be surrounded by some of Alberta's finest chefs, local products and cuisine, learning how to prepare unique dishes with ingredients produced right here in the province, and mingling with the top of our culinary scene.
Our star-studded line-up of chefs leading sessions this year include:
Shane Chartrand
Sage Restaurant, Edmonton
Steve Brochu
Chartier, Beaumont
Allan Suddaby
Elm Café, Edmonton
Kitty Poon
Former Chef Assistant, The Creperie, Edmonton
Keynote: Jon Hall
Food Historian


---
Theme: Back to Basics
Joining in Canada's 150th celebrations, Eat Alberta is going back to the cultural roots of Alberta's favourite foods. The 2017 conference is centering around learning to prepare dishes from the backgrounds that have shaped Alberta's cultural identity, while exploring the cultural and historical stories behind those foods.


---
Sessions
Focussing on the cultural influences in Alberta cuisine, each session will highlight one cuisine that contributes to Alberta's diverse culinary landscape. There are four sessions where participants can choose two from.
Tasty Tourtiere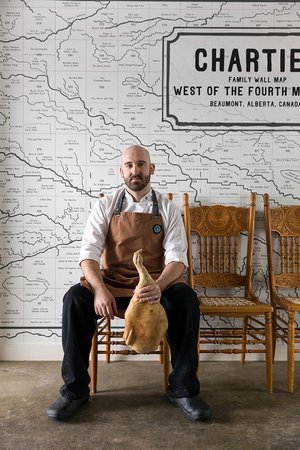 Presenter: Steven Brochu | Cultural Influence: French Canadian
French Canadian culture adds a unique flavour to Canadian cuisine that extends greatly beyond the well-loved poutine. Largely based on hearty comfort foods and seasonally available ingredients French Canadian cuisine focuses heavily on readily available basic ingredients prepared in wholesome dishes that preserved the ingredients integrity. Tuck into some French-Canadian dishes with Chef Steven Brochu of Chartier and learn to create a Quebecois classic.
---
Just Like Your Baba Used to Make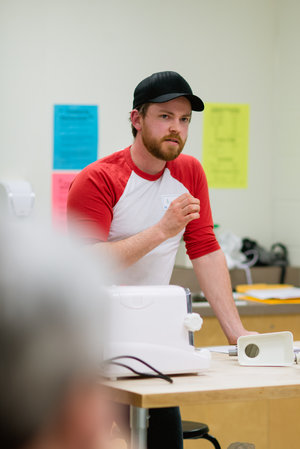 Presenter: Allan Suddaby | Cultural Influence: Ukrainian / Eastern European
We have many Northern European and Slavic cultural influences that fit perfectly into our seemingly constantly frigid Alberta landscape. These cultures bring together a sense of community and a focus on preserving the bounty of a generally harsh and short growing season. Allan Suddaby will tap into the cozy hygge cooking of Northern Europe and the rich cuisine of Eastern Europe and teach you basic preserving techniques and the secret of your baba's kitchen favorites.
---
Indigenous Workshop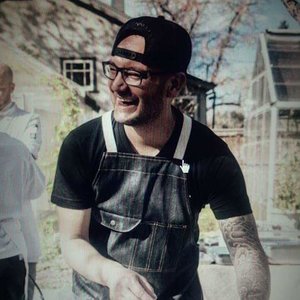 Presenter: Shane Chartrand | Cultural Influence: Aboriginal Canadian
First Nations people lived off and understood our Canadian landscape long before Europeans settled our country. Their understanding of surviving off their surroundings was profound and helped to support European settlers, trappers, and tradesmen find their way in this seemingly harsh landscape. Agriculture has always played a large roll in the Canadian identity and economy. Combining the simple but hearty cooking techniques of the aboriginal communities with the golden wealth of the prairies allows us to view Canadian cuisine in a simple and stunning light.
---
Chop Suey on the Prairies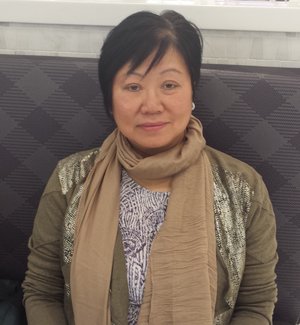 Presenter: Kitty Poon | Cultural influence: Chinese
There is a Chinese restaurant in every town across the prairies. The progression of these Chinese restaurants along the development of the railway has become a unique Canadian food culture on its own as traditional Asian comfort dishes were altered to suit the European palettes of the settlers. This session sponsored by Alberta Chicken Producers will focus on classic Canadian-Asian chicken dishes that settled here in the prairies.
---
Keynote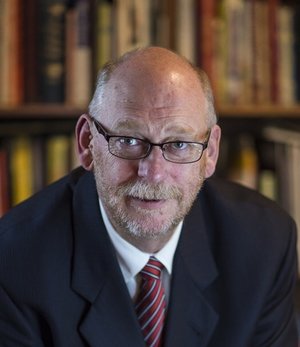 Presenter: Jon Hall
Jon Hall is an entrepreneur, community activist, and enthusiastic eater. After a career in TV production he moved into the not-for-profit sector where he worked with a wide variety of associations in youth, recreation, health, social services, and agriculture. He operated his own association management company for 14 years and was marketing manager for REALTORS® Association of Edmonton for 11 years. As a volunteer, he chaired the Homeward Trust board, was founding chair of the REACH Coordinating Council, and served as Alberta provincial commissioner of Scouts Canada. He was also a founding director of the Edmonton Downtown Farmers' Market Association that operates the downtown market on 104 Street.
Jon will share his knowledge and present on Edmonton and Alberta's culinary culture and background, using personal anecdotes as well as professional insights.
---
Details
You will spend your day at the NAIT Hokansan Centre for Culinary Arts. We begin around 10.30 AM with a delicious brunch prepared by NAIT chefs, accompanied by various unique products provided by small scale local producers. We wrap up around 5.00 PM and look back on our busy day of cooking and learning with locally crafted drinks and snacks.
More information available at www.eatalberta.ca