Description
Edge Control Expo is a localized Toronto event that aims to bring high end education from the various fields in the entertainment industry to our community. To do that, we bring in exceptional industry professionals to come teach what they know.
Event detail:
The event will span across two days for up to 12 hours a day with three different artists providing a lecture and demonstration on each day. Each artist will have two hours to give their presentation. During the demo half of the presentation, the audience will have a chance to ask questions directly to the presenter until the end of the two hours.
At the end of the presentations on each day is a reception style after party outside of the theatre/hall where everyone will have a chance to talk with each other (we'll probably sneak in there as well to get a chance to talk to everyone). During this time, the guest speakers will be giving portfolios reviews to those who bring their work to the event. You can view the amazing work of our artists on our website link below.
Day 1: Dan Luvisi, Kalen Chock and John Polidora
Day 2: Anthony Jones, Frank Hong and Jomaro Kindred
All artists will appear at the venue for portfolio review & the reception. There will be alcohol served as well - the first drink is free.
Event Venue: Daniels Spectrum - Artscape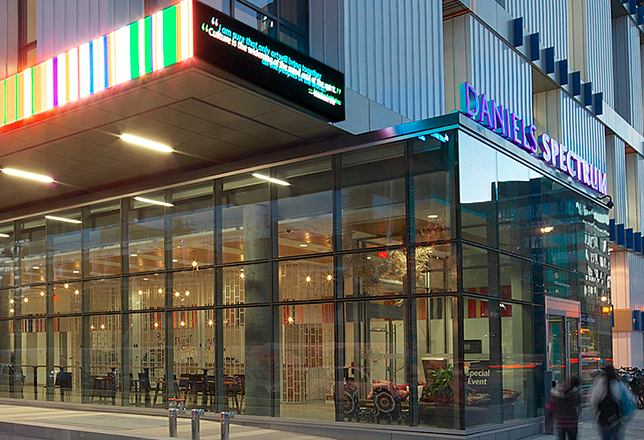 For group discounts email us @ edgecontrolexpo@outlook.com
For more info visit: http://www.edgecontrolexpo.com/
GUEST SPEAKERS
Frank Hong

Crush Visual

Art Director/Environment Concept Artist

Jomaro Kindred

Blizzard Entertainment

Concept Artist

John Polidora

Blizzard Entertainment

Senior Concept Artist

Dan Luvisi

Section 9 & Creator of LMS

Concept Artist/Illustrator

Kalen Chock

Robotpencil

Environment Concept Artist

Anthony Jones

Founder of Robotpencil

Concept Artist
[UPDATE] The Early Bird Tickets deadline has been changed to August 12th (Prices remain the same). Thank you!
*Please note that refunds will not be issued 7 days after purchase date*