Event Information
Refund Policy
Refunds up to 7 days before event
Eventbrite's fee is nonrefundable.
Dr. Pierre Fogal, eMERGE Climate Change Hero
About this Event
A 6,000 kilometer commute is not what comes to mind when we think of fighting climate change. But that's exactly what Dr. Pierre Fogal does when he travels from Guelph to his office in Eureka, Nunavut. Situated on Ellesmere Island, he leads a team of researchers at the Polar Environment Atmospheric Research Laboratory (PEARL).
Dr. Fogal is the eMERGE Climate Change Hero of 2021.
While Pierre's work might be invisible to many people in Guelph, his research in the high arctic has been crucial to the science of climate change for scientists around the world. Most years, he spends at least three months at his laboratory. COVID has made it difficult for him over the last year. But rest assured that massive volumes of climate data are being uploaded to the internet regularly. However, the remoteness of Eureka means that the PEARL team also has to find sufficient funding to keep the centre running. It's no surprise that transportation and energy costs can be quite staggering, but imagine a yearly internet bill of $84,000.
Much of what we take for granted in Guelph can be difficult to come by in Eureka. Imagine doing your job without seeing sunlight for months. Then, on February 20th seeing a mere hour and 14 minutes of daylight for the first time since the previous October.
Make no mistake, the work done by Pierre and the PEARL team is crucial in understanding the impacts we're having on climate change.
Join us – and our Making Box partners – as we celebrate the work of Dr. Pierre Fogal:
eMERGE Climate Change Hero
Thursday , March 4, 2021
7:00 PM - 8:30 PM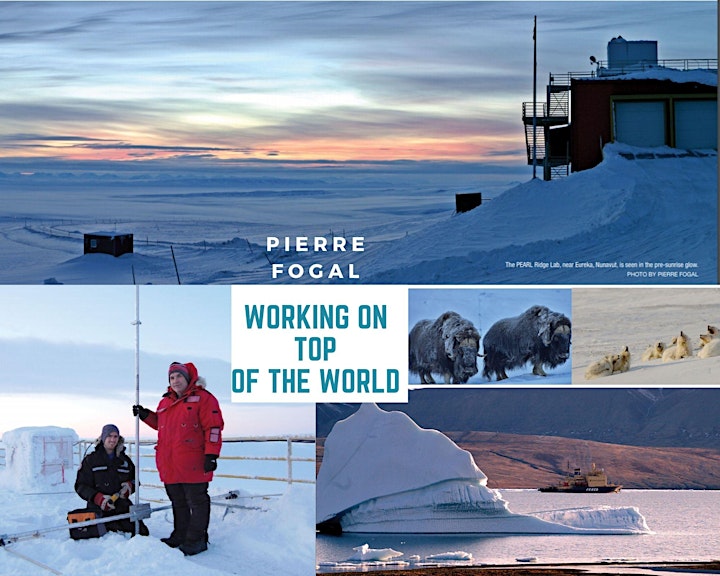 Dr. Pierre Fogal | Site Manager at the PEARL Laboratory and Senior Research Associate at Department of Physics, University of Toronto
_______________________________________________________________________
More about Pierre:
Pierre Fogal was born and raised in Guelph. He grew up "in the country" on the edge of the east end of Guelph and attended Bishop MacDonell High School back when it was still on the hill. He then went on to receive an undergraduate degree in Physics from the University of Waterloo followed by graduate work at the University of Denver. It was during that time that he met and married Theresa, his wife of 27 years. They have 3 children, Alexander, Andre and Serena. Pierre's field of research is atmospheric composition determined through infrared spectroscopic study. He has done this using spectrometers located on aircraft, stratospheric balloons, and the ground. Much of his ground-based work has occurred in the Arctic and Antarctic. In 2004 he was recruited to help with the establishment of the Polar Environment Atmospheric Research Laboratory (PEARL) located at 80N on Ellesmere Island, NU. He has been the PEARL Site Manager since then. Previous to the COVID-19 pandemic he typically spent 3 months of the year in the Canadian High Arctic. Pierre is also a founding board member of the Guelph Renewable Energy Coop.
Read a great feature article on Pierre from Grand Magazine click here!
_______________________________________________________________________
More About PEARL:
PEARL is a member site of both the Network for Detection of Atmospheric Composition (NDACC) Change and the Total Column Carbon Observing Network (TCCON). In both networks, spectroscopic data is analyzed to provide the amount and sometimes the distribution of a trace gas in the atmosphere. TCCON provides measurements of carbon dioxide and methane. NDACC of several molecules, all of them important in atmospheric processes such as ozone destruction and atmospheric temperature. The polar regions are often described as a "canary in a coal mine" as changes there are more easily discerned than in mid-latitudes where most atmospheric measurements are carried out. PEARL is also an ideal site for carrying out the satellite validation measurements needed to track the performance of satellite instruments. Every year in late February, PEARL hosts a campaign to validate the instruments of the Atmospheric Chemistry Experiment on the Canadian SciSat launched in 2003, and for the Canadian OSIRIS instrument on the Swedish Odin satellite launched in 2001.
To learn even more about PEARL, please visit http://www.candac.ca
________________________________________
The sponsors of this event: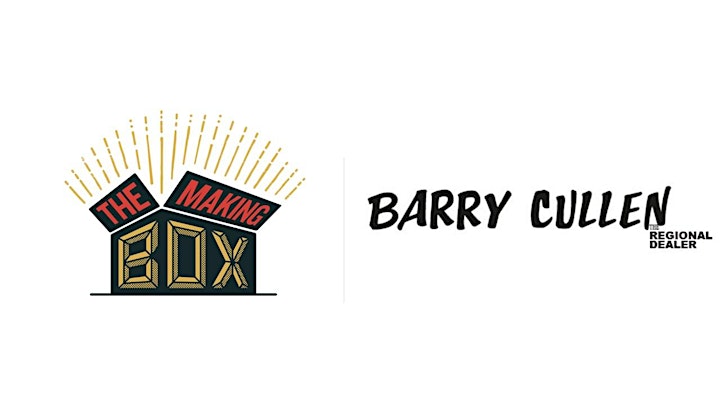 _____________________________________________________________
This is a pre-registered event. To simplify the process we're asking you to register via Eventbrite so that we can do a better job of keeping track of registered candidates.
There are three ways to register: paid, free or donation.
$5 ($7.14 including all fees) for each event
Free
Donation of your choosing
As you can imagine, the pandemic has brought challenges to eMERGE. If you are able to afford it, we would appreciate you purchasing a ticket for at least $5 - or a donation in an amount of your choosing. (note that we are a not-for-for-profit - , but not a registered charity. As a result we are unable to provide tax receipts).
We also want this event to be accessible to everyone. For this reason we also have a 'Free' ticket for those of you that may not be able to afford the ticket price.

eMERGE Guelph Sustainability fights climate change to build a healthier society. It does this by engaging, and equipping Guelphites to transition to a 100% renewable energy (100RE) economy. It uses the narrative of achieving 100% Renewable Energy by 2050 as a positive goal to win this battle. This is done primarily by helping people reduce energy and water use through an individual residential focus along with community events, outreach and engagement that promote smart behavior, policy and improved efficiency to help Guelph build a road map to beat climate change and achieve 100% renewable energy by 2050.
Date and Time
Location
Refund Policy
Refunds up to 7 days before event
Eventbrite's fee is nonrefundable.