Event Information
Refund Policy
Contact the organizer to request a refund.
Eventbrite's fee is nonrefundable.
About this Event
Join us on June 2nd, 6pm-9pm, for Emerge, an evening of relationship building and discussion, where Fellows will be looking to cultivate the relationships essential for their systems-change work. This year, the event will be held online over Zoom and hosted by Fellowship Advisor and Creative Together Director, Vanessa Richards.
The 2020 RADIUS Fellows are an amazing group of emerging leaders from across Metro Vancouver. They have spent the last few months within the RADIUS Fellowship, exploring the systems they work in and their position within them. Each of the Fellows was selected because of their admirable dedication to deep systems shifts within some of today's toughest problems. Their interests are broad and experiences rich. Read more about the Fellows here.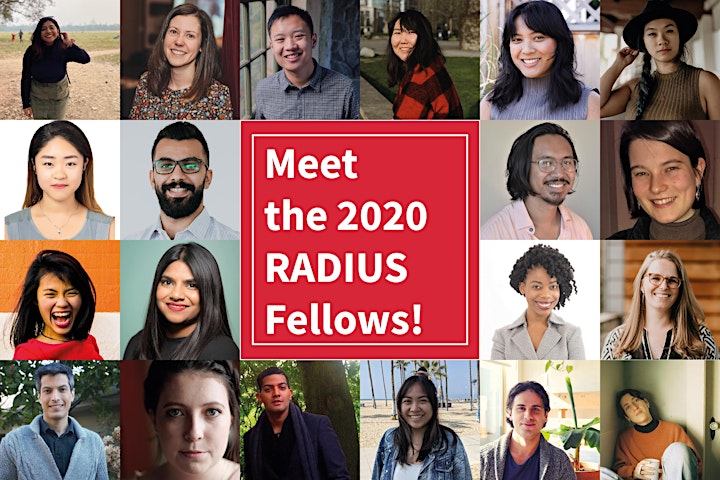 -Event Concept-
During Emerge, each Fellow will introduce themselves and their work and then host a 30-minute discussion related to the current challenge or problem they have been focussing on in breakout rooms. Attendees will be invited to join one of ten possible breakout rooms for short discussions where individuals can connect and collective wisdom can be leveraged to enable more positive change.
As a guest, you are invited to deepen your connections with like-minded individuals, share ideas, offer support, and receive a dose of positive inspiration from these changemakers and their work.
-Discussion Topics-
Breakout Session One
Sharing Power: Adults fostering spaces of empowerment and nurturing relationships with young people
What role does business need to take to improve and nurture social and environmental health?
Strategies for creating inclusive spaces of belonging in post-secondary institutions
Decolonial Processes: How do we unsettle our identities while living on stolen land?
Digital Afterlife: How do digital footprints affect our ability to grieve?
Applying Ancient Knowledge for Modern Changemakers: Honouring the wisdom of our ancestors as a key source of innovation
Media-makers and Consumers Co-creating Radical Solutions, Thinking Many Generations Ahead: A new organization initiative
If you were to craft a curriculum for your lifelong learning, what would it look like?
Rest is Resistance: How to slow down in a world that values hustle and grind
Everyday Decolonization: What does it look like for decolonization to be an active, daily practice?
Breakout Session Two
Sensitivity as Resilience: The only way out is through.
What does business strategy look like when capitalist values aren't centered?
Navigating the complex and nuanced relationships between immigrants, refugees and Indigenous communities on these unceded territories
Untying the Knot: How might we disentangle ourselves from internalized systems of oppression?
What if we wanted wellness instead of wealth?
Why Hire Refugees: Advocating for refugee claimants' right to connect and work through the Refugee Claimants Connect Pool initiative
Rooting through challenging conversations of justice and equity
What if accountability wasn't scary?
Data and Change-Making (Beginner Edition)
Imagining New Worlds: How do we build our capacity to dream of better futures for ourselves and our communities?
-Acknowledgements-
This event takes place on the unceded territory of the Musqueam, Squamish, and Tsleil-Waututh First Nations.
-Accessibility, Technology, and Privacy-
Registration and Password
A password to access this webinar will be sent to all registrants via email in the days and hours preceding the event.
Technology requirements
This workshop will be presented in a participatory webinar format. To fully engage you will need:
A laptop, computer, or smartphone
A webcam
A microphone
Speakers or headphones
Protecting your privacy
To ensure that we are using online meeting technology in a privacy-conscious way, we are following best practices for this online event series:
We will only circulate the meeting link to those who are registered for the event
We will password protect the meeting
We will enable end-to-end encryption
To protect your own privacy, we remind you that whatever you say in the webinar is public and recorded, so please do not share sensitive information about yourself or others or say anything you do not wish to enter the public domain.
We also ask that you respect our community guidelines:
Be as present as possible (turn video on, put away phone, close/mute tabs).
Do not assume pronouns/gender/knowledge based on someone's name or video image. We will refer to people using the usernames they provide!
Step up, step back: If you've asked a question or shared a comment, ensure that new voices are heard before you contribute again.
Practice self-care: If you need to get up or take a break, please feel free to do so.
If you have any questions, concerns, or comments regarding this event's accessibility or privacy, feel free to connect with us at fellowship@radiussfu.com.
-Sponsors-
The event is made possible with the support from our sponsors: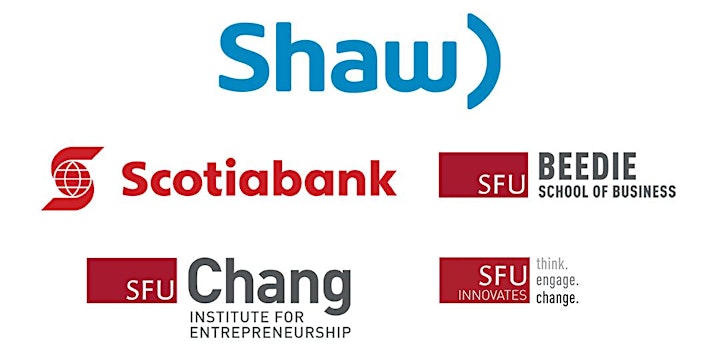 Date and Time
Location
Refund Policy
Contact the organizer to request a refund.
Eventbrite's fee is nonrefundable.