EMUG & EDMPass Presents: MVP Panel Discussion - Cloud, Automation and AI
Description
The fast-paced advancements in cloud, automation, and artificial intelligence in the past decade are having far-reaching impacts in the IT professionals, small businesses and enterprises. Join us in a panel with four MVPs as they share their experiences in adapting to these technologies, insights on where it's heading, and how to best navigate the future. The session will be audience driven, so bring your questions, or submit questions to us beforehand by emailing president@emug.ca.
Panelists
Dave Kawula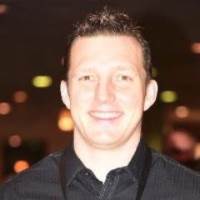 Dave Kawula is an Enterprise Consultant, Technology Evangelist, Author and all around geek. He loves Microsoft Technology and is considered one of the best in his field. He holds over 50 + Microsoft Certifications and is also a Microsoft MVP, MCSE, MCT. Dave is also a Senior Technical Evangelist for 5nine Software, Veeam Vanguard, Nutanix Technology Champion, and Microsoft OneDrive for Business Expert. He is the famous Co-Founder of the North American MVPDays Community Roadshow and can be followed on twitter @davekawula and blogs at www.checkyourlogs.net
Melody Zacharias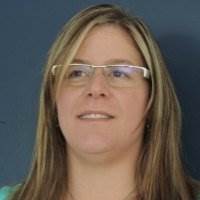 Melody Zacharias is currently a Partner at ClearSight Solutions in British Columbia Canada. She is the leader of the Southern Interior Pass (SIP) chapter for the Professional Association of SQL Server (PASS), Regional Mentor for Pass Canada and a Microsoft MVP for the data platform. Melody has been passionate about SQL Server since version 7. You can find her on her blog at sqlmelody.blogspot.ca or on Twitter @SQLMelody.
Philip Elder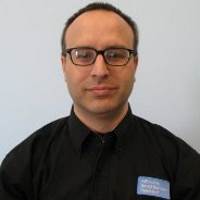 Philip Elder owns MPECS Inc. an IT Solutions Provider based out of St. Albert, developing a broad range of products and services to provide the best all-around solution set to their clients. He initially honed his tech skills on Small Business Server and IT hardware, and is now focused on Microsoft Stack Solutions, Hyper-V Failover Clusters, and developing Microsoft Private Cloud Solutions. Philip has been an SBS MVP since 2009 and is also an author and prolific writer on their company blog, Microsoft forums, and other help forums on the net.
Thomas Rayner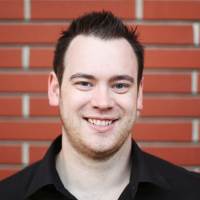 Thomas Rayner is a Microsoft Most Valuable Professional (MVP) with over 15 years of experience in the IT industry. His background is in Cloud and Datacenter Management, specializing in DevOps, systems and process automation, and PowerShell. Thomas is a prominent international speaker, best-selling author, and instructor covering a vast array of IT topics. Thomas is very active within the technical community and a variety of Microsoft technical and strategic teams. He is the past President of the Edmonton Microsoft User Group, and currently chairs the Industry Advisory Committee for the BAIST program at NAIT. By day, Thomas works for PCL Constructors on their DevOps and Automation team.
Moderator:
Johnny Huynh

Johnny Huynh is an expert generalist -- with experiences across a range of technology platforms and IT career domains. He holds a BSc and MSc in Computing Science, a variety of technical and management certifications, and has industry experience ranging from compiler development to service management for Fortune 500's. He is currently a Technology Architect at Alberta Blue Cross and the President of the Edmonton Microsoft User Group.
Hosted By:
This event is hosted in collaboration between EMUG and EDMPASS
EMUG - The Edmonton Microsoft User Group (EMUG) is a group of IT Professionals in Edmonton who meet semi-regularly to discuss, learn and collaborate on Microsoft related technologies and products. http://emug.ca/
EDMPASS - Professional Association for SQL Server Edmonton Chapter is a not-for-profit association that organizes events to promote knowledge sharing, to exchange ideas, and to unite Edmonton's SQL server professionals. http://edmpass.pass.org/