Ensuring the recovery and resilience of Canada's food service sector
Sales Have Ended
Registrations are closed
Call-in information and Q&A information (Sli.do): You are invited to call Webinar on Lifesize. Join the meeting: https://call.lifesizecloud.com/2008663 Join the Lifesize meeting using Skype for Business: https://skype.lifesizecloud.com/2008663 Call in by Phone or Mobile (audio only) Canada: +1 (844) 572-5683 Meeting extension: 2008663# Additional numbers: https://call.lifesize.com/numbers Calling from a Lifesize conference room system? Just dial 2008663 with the keypad. Other ways to call: https://call.lifesize.com/otherways/2008663 Q&A Information: https://app.sli.do/event/mwzil3gf OR www.sli.do Meeting #U269
Sales Have Ended
Registrations are closed
Call-in information and Q&A information (Sli.do): You are invited to call Webinar on Lifesize. Join the meeting: https://call.lifesizecloud.com/2008663 Join the Lifesize meeting using Skype for Business: https://skype.lifesizecloud.com/2008663 Call in by Phone or Mobile (audio only) Canada: +1 (844) 572-5683 Meeting extension: 2008663# Additional numbers: https://call.lifesize.com/numbers Calling from a Lifesize conference room system? Just dial 2008663 with the keypad. Other ways to call: https://call.lifesize.com/otherways/2008663 Q&A Information: https://app.sli.do/event/mwzil3gf OR www.sli.do Meeting #U269
Join us for a discussion on charting a pathway for ensuring the recovery and resilience of Canada's food service sector
About this event
The post-COVID recovery of Canada's food service industry is essential to our economy rebounding successfully. While provinces and territories are beginning to ease some restrictions, bars and restaurants are months, and possibly years, away from a return to normalcy.
It is imperative that the various level of governments be made aware of the particular challenges facing the food services sector so that the right recovery plan for the sector is considered and put in place.  
Molson Coors Beverage Company wants to ensure this conversation is happening and welcomes the opportunity to partner with Canadian Business Resilience Network, launched by Canadian Chamber of Commerce, as the future of this sector is discussed.
You are invited to a special CBRN event that will bring together leaders in the food service industry to discuss the challenges and needs of the sector.
Please join Molson Coors Canada President Frederic Landtmeters, Boston Pizza President and CEO Jim Treliving, Firkin Group of Pubs President Larry Issacs and Canadian Chamber of Commerce President and CEO Perrin Beatty on May 12, 2020 at 2:30pm ET for this special roundtable moderated by Canadian Chamber of Commerce Director of Workforce Strategies and Inclusive Growth Leah Nord.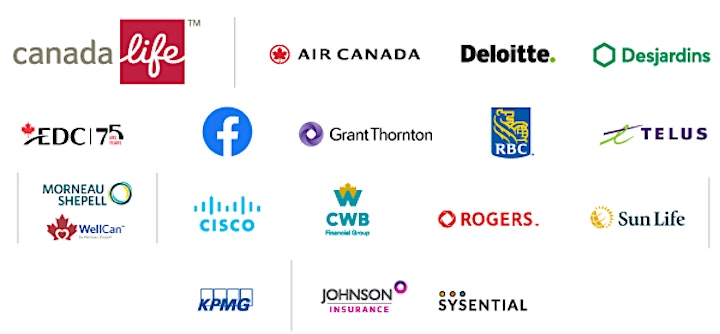 Organizer of Ensuring the recovery and resilience of Canada's food service sector
Since 1925, the Canadian Chamber of Commerce has connected businesses of all sizes, from all sectors and from all regions of the country to advocate for public policies that will foster a strong, competitive economic environment that benefits businesses, communities and families across Canada.
With a network of over 450 chambers of commerce and boards of trade, representing 200,000 businesses of all sizes in all sectors of the economy and in all regions, we are the largest business association in Canada, and the country's most influential. The primary and vital connection between business and the federal government, our views are sought after and respected by government, business leaders and the media thanks to our well-researched reports, analyses, position papers and policy resolutions that reflect a broad business perspective.