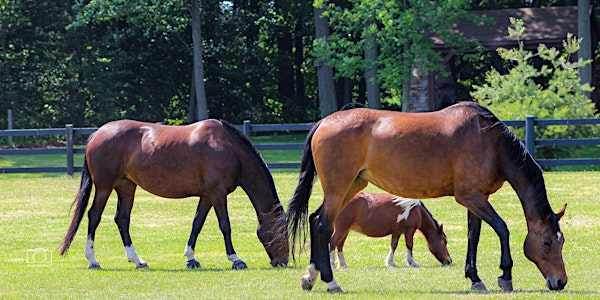 Equine Industry Symposium 2019
When and where
Location
University of Guelph, Rozanski Hall 50 Stone Road East 98 Trent Ln Guelph, ON N1G 2W1 Canada
Description
The fourth annual Equine Industry Symposium will be hosted by BBRM Event Management students in Rozanski Hall room 101, at the University of Guelph main campus on November 17, 2019, from 9:00, am to 5:00 pm.
The Symposium is an opportunity for industry professionals to learn about and discuss the industry as a whole. The main focus of this year's Symposium will be 'Change'. Professionals from different backgrounds in the industry will discuss 'Our changing relationship with horses, being the change your horse needs, making changes in the industry, and human behaviour change for horse welfare. Speakers include Dr. Sandra Olsen, Lisa Ashton, Debbie Busby, and a panel discussion with Anthony MacDonald, Warren Byrne, Linda Hauck and Pam Coburn. Once again we have the pleasure of having Akaash Maharaj as the facilitator for the day.
This event is free and open to anyone involved in the equine industry looking to discuss changes in the industry. Advanced registration is required.
Schedule
9:00 am Welcome. Picking up from the last symposium. Goals of the day (Rene Van Acker, Dean OAC; Akaash Maharaj– facilitator)
9:30 Dr. Sandra Olsen – management of horses, donkeys, and mules in antiquity
10:30 Break
11:00 Debbie Busby – human behaviour change for animals
12:00 Lunch, WOW networking activity, Action Groups Presentations
1:30 Entrepreneurial Panel: "Agents of Change" Warren Byrne, Anthony MacDonald, Linda Hauck, Pam Coburn
2:00 Open discussion
3:30 Break
3:50 Lisa Ashton – "Be the change your horse needs." An evidence-based approach to training and riding
4:50 Closing remarks
*Please note this is just a tentative schedule and may change before the event*
Please use the campus map to locate Rozanski Hall https://www.uoguelph.ca/campus/map/
Lunch will be served at this event. If you have any dietary needs or restrictions please contact eqevents@uoguelph.ca
Free parking is available in P10 and P12 on weekends.