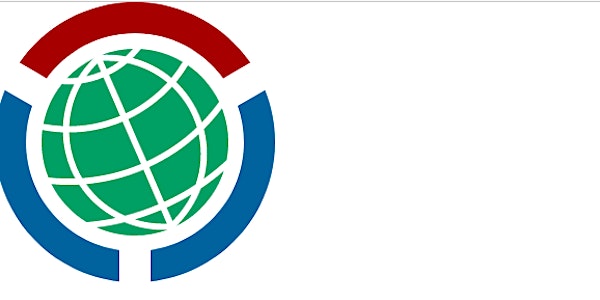 Ethics & Responsibilities of OA & the Atikamekw First Nation's Wikipedia
Public talk by 2021–22 Honorary Resident Wikipedian Nastasia Herold with Thérèse Ottawa
About this event
The Electronic Textual Cultures Lab and University of Victoria Libraries invite you to an upcoming talk by 2021–22 Honorary Resident Wikipedian, Nastasia Herold (University of Leipzig), with Thérèse Ottawa (Atikamekw First Nation), on Ethics and Responsibilities of Open Access and its Realization in the Atikamekw First Nation's Wikipedia. This event will take place online on Wednesday, October 27, 2021, 9:00am–10:00am Pacific Time / 12:00pm-1:00pm Eastern time and it is free and open to all.
Ethics and Responsibilities of Open Access and its Realization in the Atikamekw First Nation's Wikipedia
Manuscripts, recordings, photographs, whole databases – all this can be legally protected, and this protection needs to be taken account when planning and realizing an open access project. But there is more than legal restrictions. Where does the data come from? Who is heard or seen in the data? Who were the informants, the interviewees? Can the open publication of the data offend an individual or a whole group of people? Ethical issues and our own responsibility (should) play an important role in open access discussions and open access research. On the basis of our own experience within the creation of a Wikipedia for the Atikamekw First Nation (https://atj.wikipedia.org/wiki/Otitikowin), this talk aims to introduce the audience to an open access project managed and determined (within the rules of the Wikimedia Foundation) by community members whose knowledge is published in the project. We will answer Rehbein's and Thies' (2017: 355) question they developed as a schema for questions of responsibilities and ethics of a specific project: "Who (1) is responsible for what (2) to whom (3) before which instance (4) according to which standards (5)?"
Bios
Nastasia Herold is a German linguist and humanist. She has collaborated with the Atikamekw First Nation (Quebec) since 2012. Herold lived and studied with the Atikamekw and, in 2013, initiated a local Wikipedia project to preserve the Atikamekw language and culture in Manawan (one of the three Atikamekw communities). Today, the project is led only by the Atikamekw and receives much attention in the Canadian media and abroad. Together with the Wiki Club Wikipetcia Atikamekw Nehiromowin and Wikimedia Canada, Herold was honored by the Canadian Social Knowledge Institute with the Emerging Open Scholarship Award in 2020. Nastasia Herold is the Honorary Resident Wikipedian for 2021/2022 at the University of Victoria.
Thérèse Ottawa is Atikamekw iskwew from Manawan. She is the mother of 7 children and kokom of 15 grandchildren. Ottawa is the executive secretary for the school authority of Manawan. She is a Board Member of Wikimedia Canada and, since 2016, has served as the administrator for Wikipetcia Atikamekw Nehiromowin and Wiki Café Metapeckeka. Ottawa was named as a finalist for the "Tremplin Nikanik" competition organized by the Aboriginal Peoples Television Network (APTN) in collaboration with the National Film Board of Canada. She is  director of the documentary "Le chemin rouge / Red Path."
This event is part of UVic's Honorary Resident Wikipedian program, brought to you by the Electronic Textual Cultures Lab and the University of Victoria Libraries. Registered attendees will receive a zoom link prior to the event.