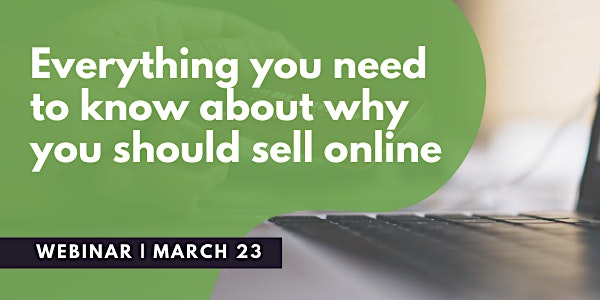 Everything you need to know about why you should sell online - Mar 23, 2022
Interested in learning more about how e-commerce will help your business grow?
About this event
Considered building an online store, selling on social media, email, or even platforms such as Etsy? You're not alone! The world of e-commerce is here and continuing to grow. Consumer behavior has shifted and embraced the conveniences of transacting online - and it's not going away any time soon. It's time to learn how you can take advantage of this channel and make it work for your business.
Attend this 90-minute webinar and you will learn:
• What e-commerce is and who it's for
• Different places you can sell online
• Best practices for starting an online store
• The types of businesses that run on Shopify
Presented by Sarah Jansel, owner of Sadi & Sari, and the CEO of Jansel & Co.