About this Event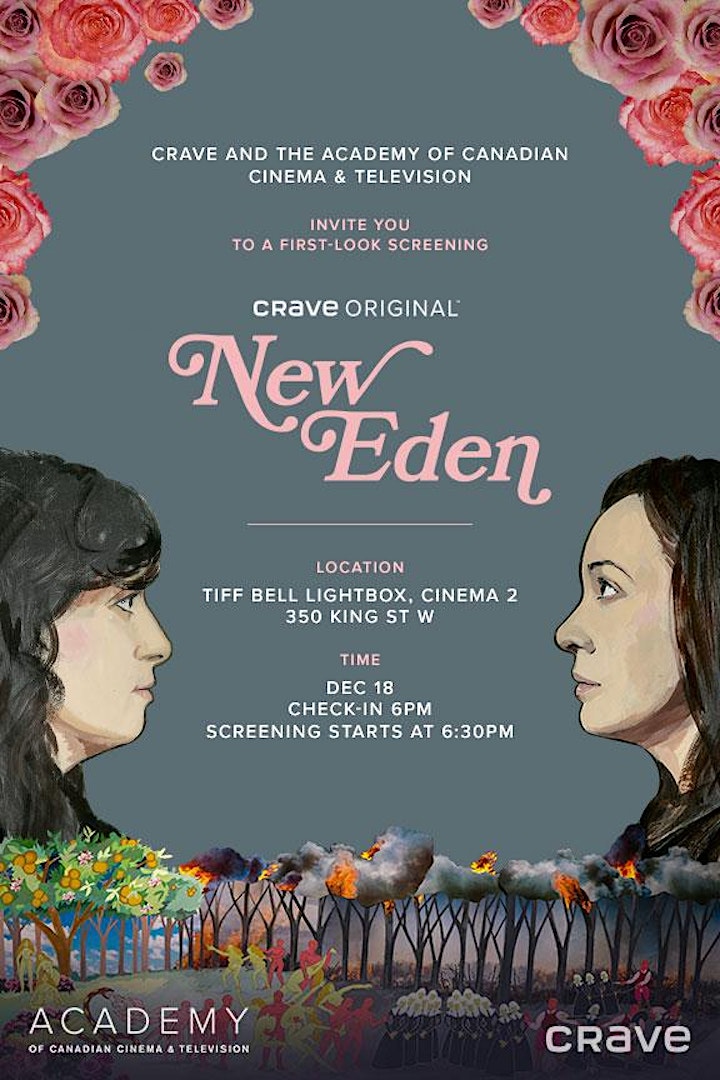 Wednesday, December 18, 2019
Check-In: 6:00 PM
Screening Starts: 6:30 PM
Screening of the first two episodes will be followed by an exclusive Q&A with creators Evany Rosen and Kayla Lorette, hosted by Sarah Hagi.
Free popcorn will be served.
TIFF Bell Lightbox, Cinema 2
350 King St. W.
Toronto, ON M6K 1H7
-----
From the minds of showrunners and stars Evany Rosen and Kayla Lorette comes a true crime comedy about the highs and lows of starting an all-female cult. NEW EDEN begins in 1977, when Katherine Wryfield (Lorette) and Grace Lee (Rosen) attempted to start a large scale feminist utopia. But in the inexperienced hands of Lee and Wryfield, the community quickly devolved into a drug addled, alien worshipping mess. Oh, and there were definitely some murders. Spanning the 70s, 80s, and 90s, NEW EDEN is the wildest documentary you've never seen about the most notorious women you've never heard of.
Series launches January 1, 2020 on Crave.
RSVP Required to Attend