Description

This event is organized for CHRO, VPHR, HR Specialists, HRPA members, CSTD members.
---
Would you bring the same level of rigor to people decisions as you would to engineering decisions ?
Like Google's "People Analytics Team", you will probably soon use predictive analytics, retention algorithms or DNA of an effective leader based on data.
EXCEPTIONAL CONFERENCE AND TWO WORKSHOPS - ONLY 80 SEATS AVAILABLE

Ellicom and SPB invite you to an exceptional conference by Jean-Paul Isson, Global Vice President of Business Intelligence and Predictive Analytics at Monster Worldwide. Jean Paul Isson is an internationally recognized speaker and an expert in advanced business analytics.
He is the writer of the best-seller Win with Advanded Business Analytics (Wiley 2012). He will introduce you into his new book: People Analytics in the Era of Big Data: Changing the Way You Attract, Acquire, Develop, and Retain Talent (Wiley 2016).
Corporate executives need fact-based insights into what will happen with their talent.
This keynote will give you actionable insights to help you acquire, develop and engage the talent your organization needs.
Jean-Paul Isson will share a unique approach that applies analytics to every stage of the hiring process and entire workforce planning :


People Analytics in the Digital Era: Changing the Way You Attract, Acquire, Develop, and Retain Talent.
Who should you hire?

Who should you promote?

Who are the top or bottom performers, and why?

Who is at risk of quitting, and why?

Analytics can provide these answers, and give you insights based on quantifiable data instead of gut feeling and subjective assessment.

Questions and answers


Do you want to learn more about the new analytics mindset and HR Tech that will transform your results and elevate your HR influence?
People Analytics and HR Technologies are the drivers of innovation and performance in Human Resources.
SPB and Ellicom will present two workshops :
Put Your Data to Work with Online Predictive Talent Assessment by Joanna Kraft, Organizational Psychologist at SPB.

Learning Maturity Model by Ellicom by Patrick Duperré, Director - Learning Strategies at Ellicom / Consultant in Innovative Learning.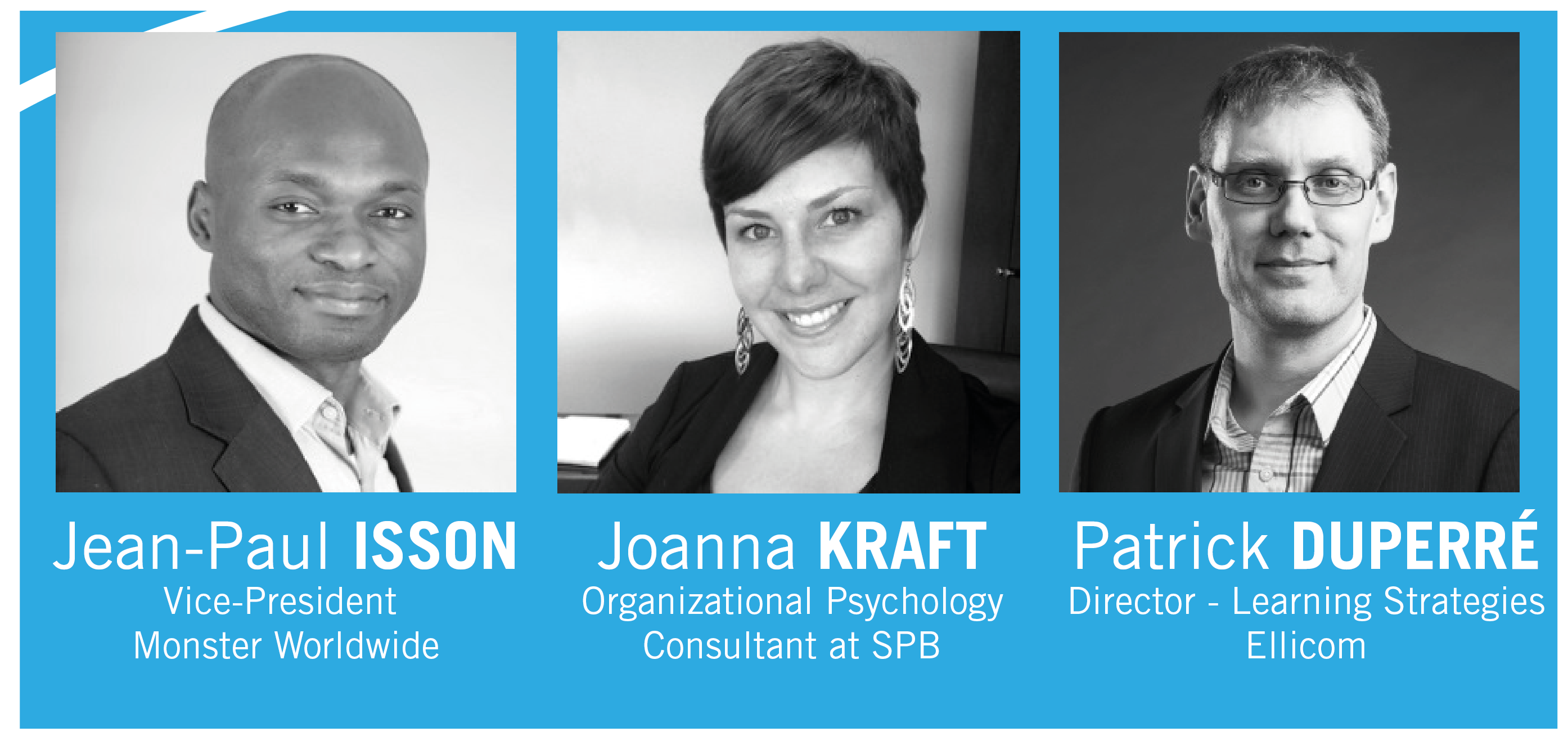 Program :
2:30 PM - Attendee reception

3:00 PM - Keynote with Jean-Paul Isson (Monster)
4:00 PM - Workshop with Joanna Kraft (D-Teck Online Talent Assessment Solutions)
5:00 PM - Workshop with Patrick Duperré (Ellicom)
6:00 PM - Book sign with Jean-Paul Isson
6:30 PM - Cocktail