About this Event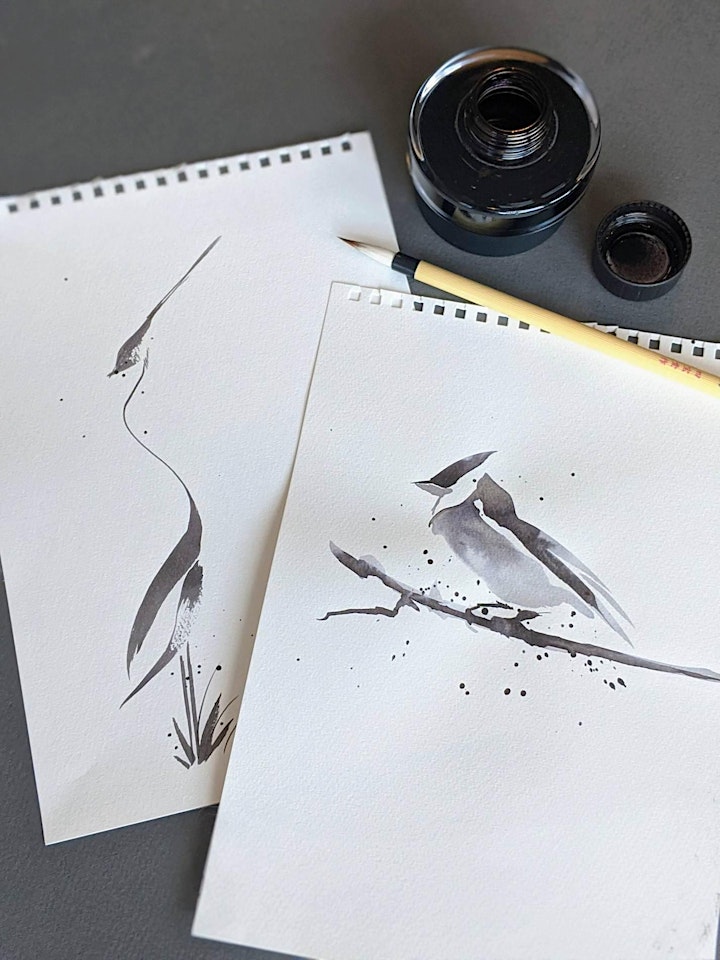 Explore expressive mark-making and illustration with ink in our brand new workshop! Guided by ink's natural behaviours, the talented Jarret Hartnell will show you techniques to control and influence ink using a variety of different tools, creating lots of happy accidents and beautiful surprises. You'll experiment with different textures and effects to build your one-of-a-kind illustration depicting plants, animals, and expressive abstract shapes. Manipulate ink in remarkable ways.
Techniques include:
+ Ink washes
+ Wet-on-wet
+ Dry brush
+ Expressive strokes
+ Splatters and droplets
Cost: $50
Length: Approx. 2 – 2.5 hours
All materials included.
Each participant will go home with a kit to continue practicing, included is:
+ Sumi Brush
+ Square Tip Brush
+ Sketchbook
+ India Ink
+ Straw