Description
Falling Walls Lab UAlberta 2017
Wednesday, 20 September 2017, 5.30pm
150 Telus Centre, University of Alberta
Join us to watch 15 finalists from the UAlberta Falling Walls Lab present in 3 minutes their project/idea that will bring down another 'wall' humanity faces. Three winners will travel to Berlin to present their ideas in the Falling Walls Lab finale.
The audience will also have the opportunity to vote for their favourite idea.
Program:
5:30pm Welcome remarks
5:45pm Falling Walls Lab Presentations
7:30pm Winner Announcements
Thank you to our sponsors: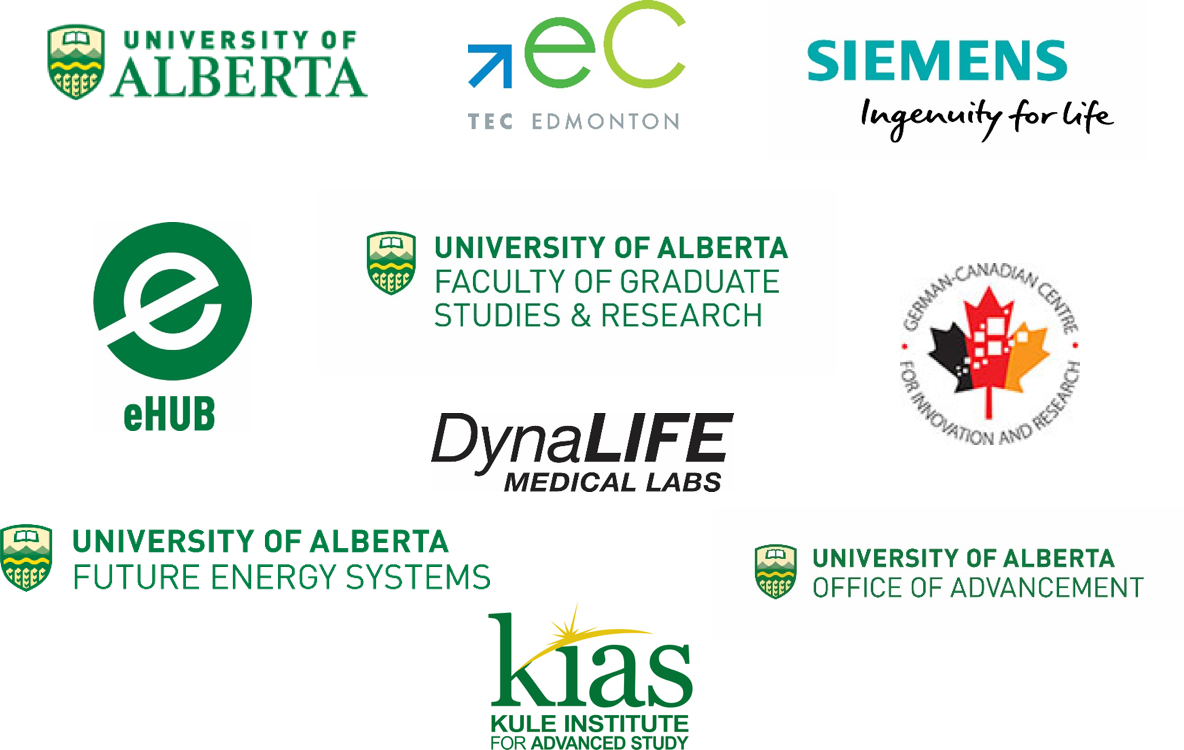 Think TEDtalk + Dragon's Den; Falling Walls Lab is a fast-paced format designed to showcase the quality, talent and passion of Next Gen researchers, innovators and entrepreneurs. Lab participants present their work, idea or innovation in 3 minutes to a distinguished jury of experts from academia, industry, research organizations, government and the media. The Labs involve 34 international qualifying Labs the finale held in Berlin, Germany every November 8.
Falling Walls is inspired by the 20th anniversary of the fall of the Berlin Wall. It was created by Germany's Falling Walls Foundation to explore 'the next walls to fall.' The concept was designed to foster discussion on the latest research, innovation and science. The Lab and Conference are supported by Germany's Ministry of Education and Research, Berlin's Senate, Germany's Helmholtz Association, Robert Bosch Stiftung among others.