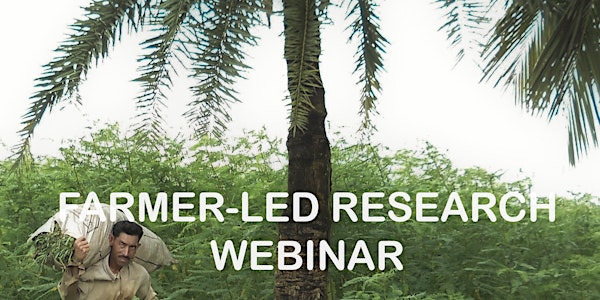 Farmer-Led Research Webinar
Hosted by the School of Environmental Design and Rural Development at the University of Guelph
About this event
Join us for an engaging discussion to learn about Farmer-Led Research and how collaboration with farmers can enhance research initiatives.
This webinar features 2 keynote speakers who will represent both local and global perspectives on Farmer-Led Research and a panel discussion featuring 3 additional guest speakers from around the world.
This event will take place online using Zoom.
Event Agenda:
Introduction to Farmer- Led Research
Keynote Presentations
Panel Discussion
Community Q&A
Closing
All are welcome! We look forward to seeing you there.
Presented with support from the Ontario Agricultural College (OAC) Learning Trust