Feast on YOUR Field
Mow your lawn and put out your patio lights because this year's Feast on the Field is becoming Feast on YOUR Field !
About this event
SOLD OUT! PLEASE CONTACT CCFOUNDATION@CAPITALCARE.NET OR CALL 780-448-2413.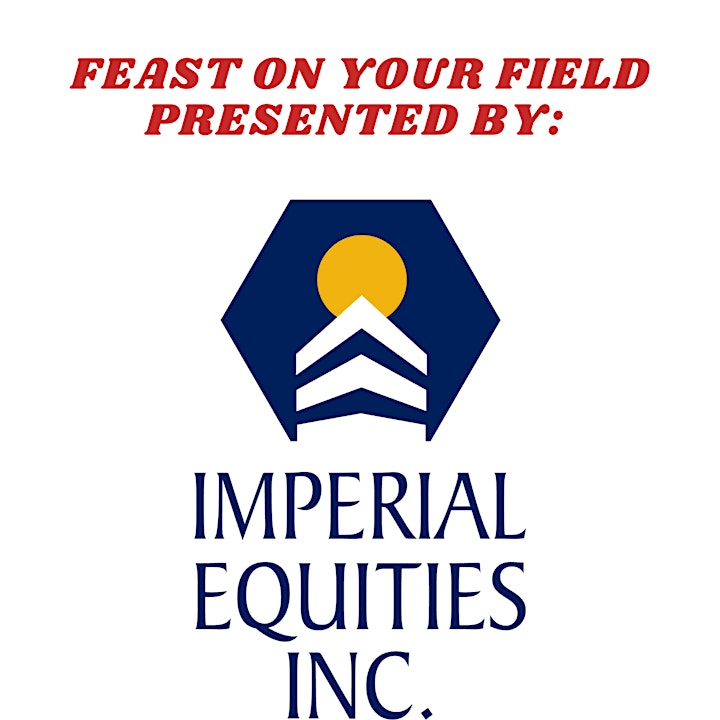 ** If you are on our email publications list please check the junk mail folder**
FEAST RE-IMAGINED
​At CapitalCare Foundation, we aim to build community in everything we do. Due to the ongoing COVID-19 pandemic, we are unable to hold what you have known as Feast on the Field at Commonwealth Stadium as we have in years past, but this hasn't stopped us from getting creative to bring you the re-imagined Feast on YOUR Field!
Feast on YOUR Field will deliver the same delicious food and drink made with the same local ingredients right to your backyard. A packaged feast will be prepared by Edmonton's top chefs for up to 15 people and delivered to the host's home to enjoy at their own backyard party. Curbside pickup is also available for smaller groups. This innovative community builder continues to highlight the local food scene including restaurants, bakeries, artisan shops, producers and other local businesses.
So, set up the patio furniture and pull up a seat for the best COVID friendly event in town!
WHAT ELSE IS NEW?
Chef Webinar Series: We will be offering chef webinars throughout the summer to raise additional funds and help promote the event. Webinars will be done in their own homes, at their establishments or at a sponsor's location.
Group Registration Steps:
On the Eventbrite page, click "Tickets".
Choose "I want to get tickets as a group member".
If a group has already been made by a host, please ask them for the group name to register under their party. If you are the host, click "Create your group".
Follow the prompts by Eventbrite.
Share your group link with your family, friends and colleagues to register.
REFUNDS
If you are unable to attend the event after purchasing a ticket please email us at ccfoundation@capitalcare.net and we will issue a charitable tax recepit in the amount of your ticket purchase.

This year's Feast on YOUR Field Auction presented by City Disposal will bring you great items and experiences to STEP UP your backyard event! Since we won't be hosting you at the stadium filled with unique experiences like in the past, we are giving you the opportunity to bring these exciting elements to YOUR backyard.
The auction also features backyard items to help you enjoy your backyard during a summer of staying close to home. Along with this are some packages including fantastic local restaurants, producers, artisans, experiences and shops that you can enjoy at your leisure right here in Edmonton and AlBERTA CLICK HERE TO VIEW AUCTION ITEMS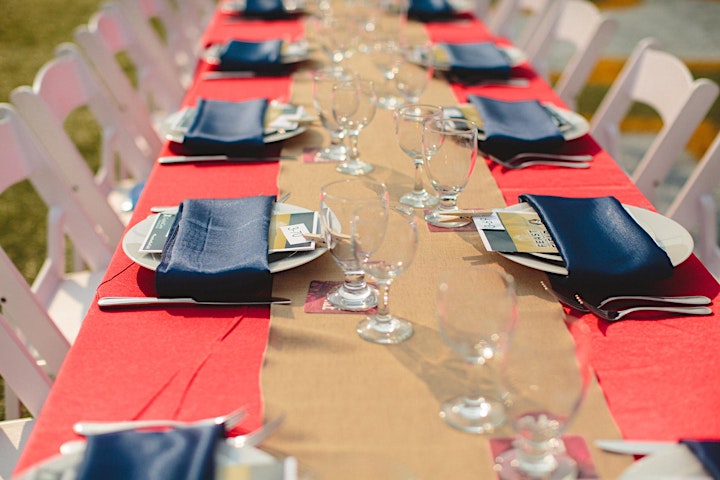 HOST IN STYLE
Get the ultimate experience by renting tables, chairs and decor from River City Events! A portion of all rentals for Feast on YOUR Field will go towards CapitalCare Foundation initiatives. Contact River City Events by clicking here and let them know your a host for Feast!