Join Figureworks and Belgian artist Tom Van de Wouwer for a virtual chat and meet-and-greet on Saturday March 13th at 1pm EST
About this event
La version française suit
Join Figureworks and Belgian artist Tom Van de Wouwer for a virtual chat and meet-and-greet on Saturday, March 13 at 1pm EST // 10am PST // 7pm CEST.
A Figureworks board director, Ran Yang, will interview Tom about his recent work and the tension between art-making and building technical skills in this informal fireside chat. After the interview, attendees will be put into breakout rooms to chat with each other about art and the figure and have some one-on-one time with Tom, who will spend a few minutes in each breakout room to answer attendees' questions.
The interview will be conducted in English, but questions in French will be translated by our host.
We will also be doing a draw from the names of attendees for one free hour of private consultation with Tom to use for critique of your work or for portfolio review. Tom is unable to provide critique for photographers or sculptors but is happy to talk art-making and concept instead. (Available in English only.)
About Tom Van de Wouwer
Tom Van de Wouwer is an artist born in Kapellen, Belgium. He has exhibited his work in Belgium, the UK, and the USA, and his work is collected internationally. When he is not creating personal work, Tom divides his time between teaching drawing at the CAD College of Design in Brussels and seeing students privately. His work has largely focused on people and portraits and more recently has evolved to explore the human condition through a contemporary painter's visual and historical language. Tom studied drawing and painting with Ted Seth Jacobs in the USA and France, at Studio Escalier in Paris, and with Steven Assael in New York. He currently lives with his family in Opwijk, Belgium.
About Figureworks
Figureworks is a biennial juried art prize and celebration of the art of the human form.
We are a Canadian, volunteer-run, not-for-profit organization based in Ottawa, Ontario. Our mission is to cultivate and exhibit art of the human form, to bring together a community of artists, and to celebrate their art through the Figureworks prize.
More information can be found on our website: www.figureworks.org
==========================================================
Un événement virtuelles Figureworks: Une discussion avec Tom Van de Wouwer
Joignez-vous à Figureworks et l'artiste belge Tom Van de Wouwer pour une discussion virtuelle et rencontre le samedi 13 mars à 13h00 HNE.
Un membre du conseil d'administration de Figureworks, Ran Yang, interviewera Tom à propos de son travail récent et de la tension entre la création artistique et le renforcement des compétences techniques dans cette conversation informelle. Après l'entrevue, les participants seront placés dans des salles pour discuter entr'eux de l'art et de la forme humaine et pour passer du temps en tête-à-tête avec Tom, qui passera quelques minutes dans chaque salle pour répondre aux questions des participants. Lors de l'événement, nous ferons également un tirage au sort avec comme prix une heure de critique en tête-à-tête avec Tom.
L'entrevue se déroulera en anglais, mais les questions en français seront traduites par notre hôte.
Nous ferons également un tirage au sort parmi les noms des participants pour une heure gratuite de consultation privée avec Tom pour la critique de votre travail ou pour l'examen du portfolio. Tom n'est pas en mesure de fournir des critiques aux photographes ou aux sculpteurs, mais il est heureux de parler de création artistique et de concept à la place.
À propos de Tom Van de Wouwer
Tom Van de Wouwer est un artiste né à Kapellen, en Belgique. Il a exposé son travail en Belgique, au Royaume-Uni et aux États-Unis, et ses créations sont collectées à l'international. Lorsqu'il ne crée pas de travail personnel, Tom partage son temps entre l'enseignement du dessin à l'école de design CAO à Bruxelles et la rencontre d'étudiants en privé. Son travail s'est largement concentré sur les personnes et les portraits et a évolué plus récemment pour explorer la condition humaine à travers le langage visuel et historique d'un peintre contemporain. Tom a étudié le dessin et la peinture avec Ted Seth Jacobs aux États-Unis et en France, au Studio Escalier à Paris, et avec Steven Assael à New York. Il vit actuellement avec sa famille à Opwijk, en Belgique.
À propos de Figureworks
Figureworks est un prix d'art biennal et une célébration de l'art de la forme humaine.
Nous sommes un organisme canadien sans but lucratif dirigé par des bénévoles et basé à Ottawa, en Ontario. Notre mission est de cultiver et d'exposer l'art de la forme humaine, de rassembler une communauté d'artistes et de célébrer leur art à travers le prix Figureworks.
Plus d'informations peuvent être trouvées sur notre site Web: figureworks.org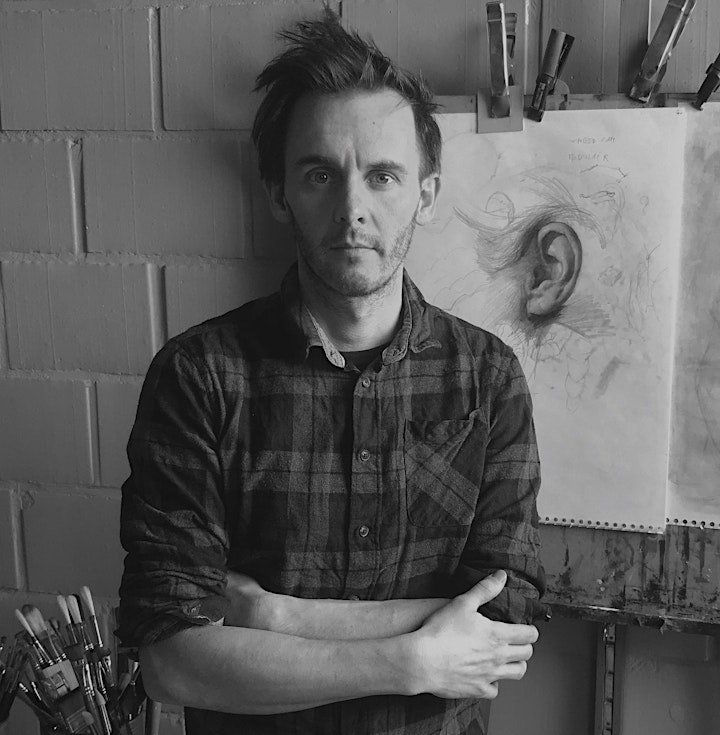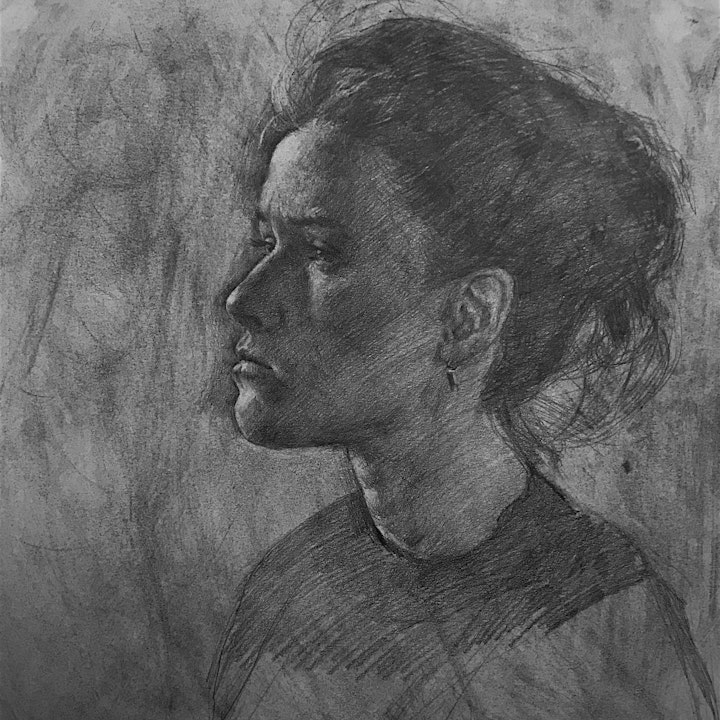 Organizer of Figureworks Virtual Event: A Chat with Tom Van de Wouwer
Figureworks is an annual juried art prize and celebration of the art of the human form held in Canada's capital, Ottawa. Our mission is to cultivate and exhibit art of the human form. Each year, we bring together a community of artists passionate about the human figure, and celebrate their art through the Figureworks Prize.
Figureworks is a volunteer run not for profit Canadian corporation.