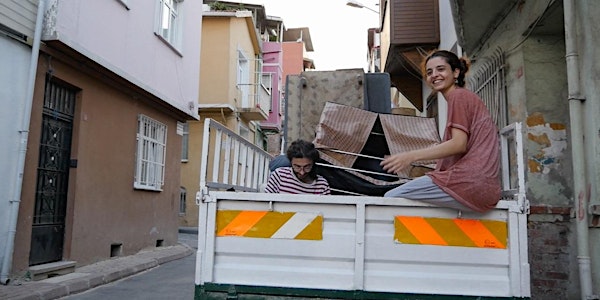 Film Screening: In the Dark Times - A Culture in Exile
By Balsillie School of International Affairs
Date and time
Thu, Jun 6, 2019 7:00 PM - 9:00 PM EDT
Location
CIGI Auditorium 67 Erb Street West Waterloo, Ontario N2L 6C2 Canada
Description
Join us for a screening of the film In the Dark Times - A Culture in Exile by Thomas Büsch & Sabine Küper-Büsch in honour of World Refugee Day in the Waterloo Region, followed by a Q and A with the filmmakers.
About the Film: The topic of culture in exile and the importance of supporting communities such as Syrian refugees in Istanbul is also the topic of Küper-Büsch and Büsch's film In the Dark Times - A Culture in Exile and will be introduced in this presentation and screened in the evening followed by a short Q & A with filmmakers. In the Dark Times - A Culture in Exile describes the life and cultural strategies of artists, actors, musicians, activists, with a common forced migration background who are currently living in host countries like Turkey and Jordan. The film explores these artists' impressive productions in film, dance, and theatre in Istanbul and Amman as they struggle to build up a new cultural identity in exile.
About the Filmmakers: Thomas Büsch and Sabine Küper-Büsch are filmmakers and curators from Germany, based in Istanbul. They are co-founders of The Mahalla Festival, through the Istanbul-based association Diyalog Derneği. The association aims to promote exchange and cooperation in order to facilitate intercultural understanding and cultural dialogue between communities.
This film screening is part of the workshop "Opening Communities to Newcomers: Cosmopolitanism, Solidarity Activism & Cultural Connections"
The workshop made possible with the support of funding from the Social Sciences and Humanities Research Council of Canada; the Balsillie School of International Affairs; Wilfrid Laurier and Trent Universities; Laurier's International Migration Research Centre and Sabancı University's Istanbul Policy Centre.
About the organizer
The Balsillie School of International Affairs (BSIA) is a centre for advanced research and teaching in a global network of scholars, students and policy makers. As a hub in a global network of scholars, practitioners and students, our mission is to develop new solutions to humanity's critical problems, to improve global governance now and in the future, and to contribute to enhancing the quality of people's lives around the world.