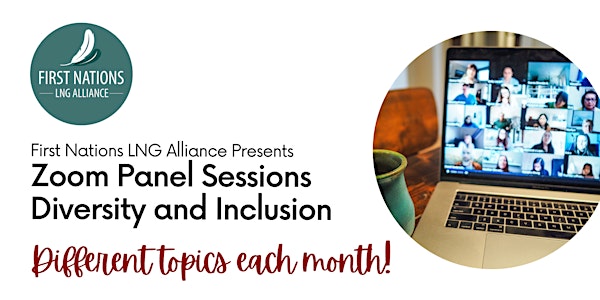 FNLNGA Zoom Panel Sessions - Diversity and Inclusion
FNLNG Alliance Presents Zoom Panel Sessions Diversity and Inclusion
About this event
UPCOMING FUTURE SESSIONS
DATE: November 3rd, 2021
TOPIC: Women in Trades
TIME: 12:00 pm - 1:15 pm
JOIN US IN BRINGING TOGETHER:
First Nations community members, leaders, entrepreneurs, employers, and contractors
Generate ideas, share experiences and knowledge to increase the participation of First Nations in LNG projects
Conduct asset mapping of the existing community services and resources available and lay the groundwork to find best practices
Different topics and speakers each month
Book your spot for one of our upcoming sessions. It is free to join us.
All conversations will be held on Zoom and you will be provided with a Zoom link closer to the date.
THIS EVENT IS HOSTED BY THE FIRST NATIONS LNG ALLIANCE (FNLNGA)
The First Nations LNG Alliance is a collective of First Nations who are participating in, and supportive of, sustainable and responsible LNG development in BC. The Alliance has been formed to provide education and information to, and for, First Nations interested in LNG and natural gas projects, and their benefits.