Forum de recherche sur les politiques publiques du N-B | NB Policy Research...
Location
Cocoa Room
391 Coverdale Road
Riverview, NB E1B 3J6
Canada
Description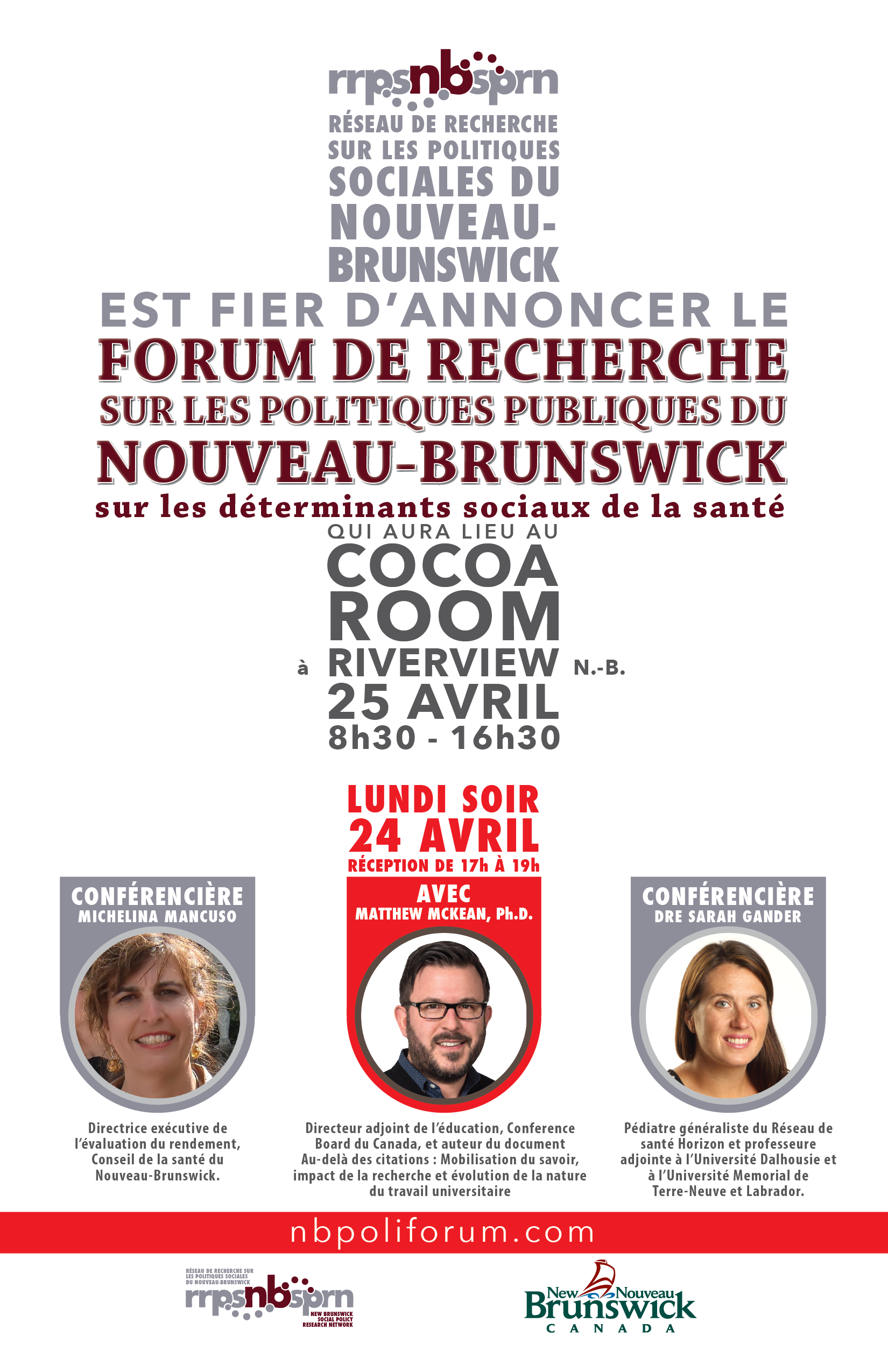 Le Réseau de recherche sur les politiques sociales du Nouveau-Brunswick (RRPSNB) est fier d'annoncer le troisième Forum de recherche sur les politiques publiques du N.-B. qui aura lieu les 24 et 25 avril 2017 dans la région de Moncton, au Nouveau-Brunswick. Organisé par le RRPSNB en partenariat avec le ministère de l'Éducation postsecondaire, de la Formation et du Travail du gouvernement du Nouveau-Brunswick, le Forum est une belle occasion de souligner la recherche appliquée et de présenter les modèles collaboratifs d'élaboration de politiques basées sur les données probantes.
Le Forum offre également aux chercheurs du Nouveau-Brunswick la possibilité de mobiliser leurs connaissances en matière de recherche, de réseauter et de créer des liens avec un public formé, notamment, de décideurs importants, de fonctionnaires, de collègues chercheurs et de représentants administratifs des quatre universités de la province, des collèges communautaires, des organismes communautaires et du milieu des affaires.
Joignez-vous à nous pour une réception le 24 avril de 17 h à 19 h et le Forum le 25 avril de 8 h 30 à 16 h 30.
---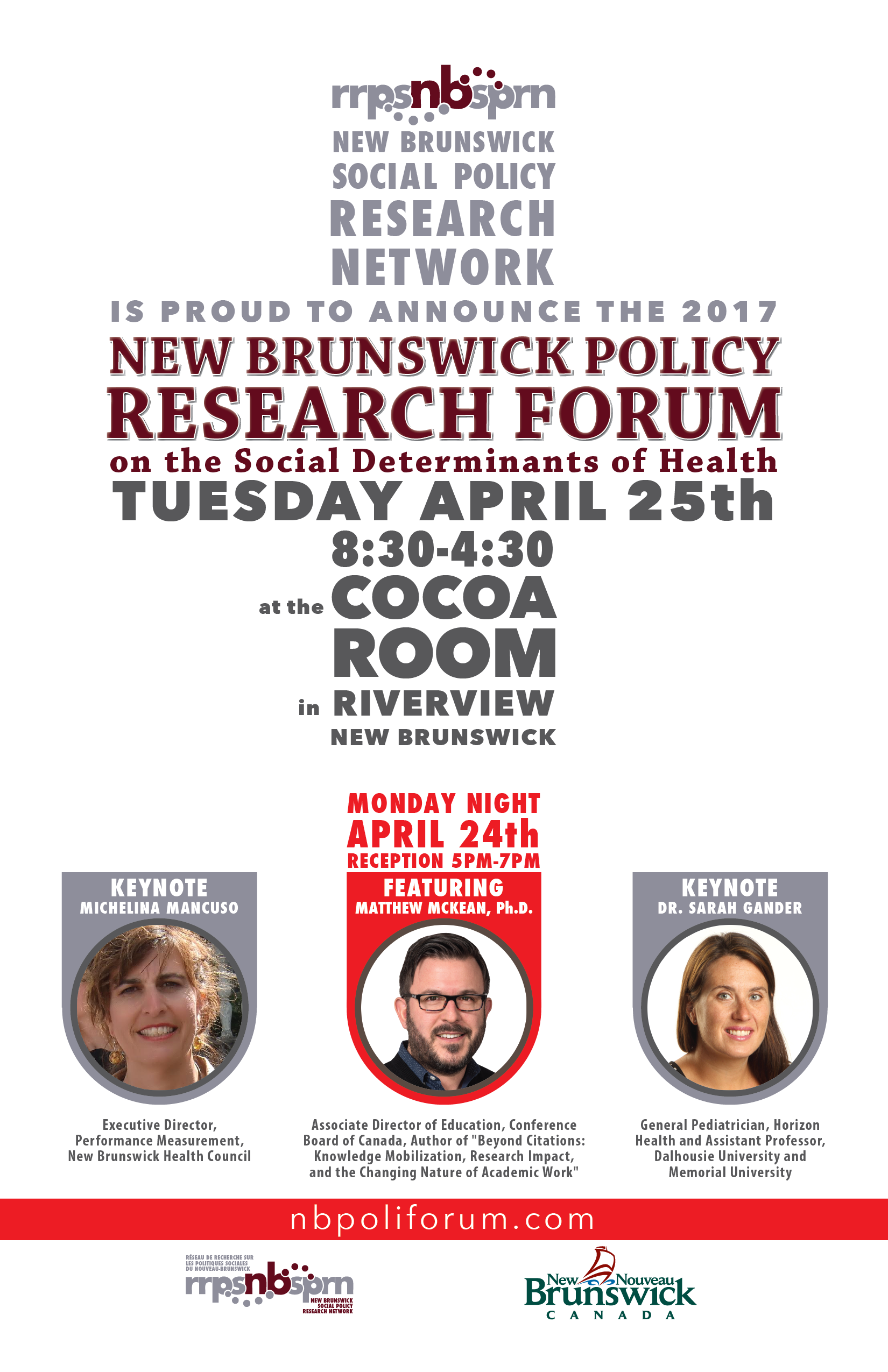 The New Brunswick Social Policy Research Network (NBSPRN) is proud to announce the third annual NB Policy Research Forum that will be held in the Moncton region, on April 24th and 25th, 2017. Hosted in partnership by NBSPRN, and the Government of New Brunswick's Department of Post-Secondary Education, Training and Labour, the Forum is an important occasion to highlight applied research and showcase collaborative models of evidence-based policy development.
It offers New Brunswick researchers the opportunity to mobilize their research knowledge, to network and connect with an audience that includes senior policymakers, civil servants, fellow researchers, and administrative representatives from the province's four universities, community colleges, community organizations and the business community.
Join us for a reception on Monday April 24 from 5 pm to 7 pm and the Forum on Tuesday, April 25 from 8:30 am to 4:30 pm.