Description

About the Event
Luminari events are all about adding a lot of value in a small amount of time, and our fifth event will be no different. Join us on May 10 as we sit down for a chat with The Honourable Navdeep Bains, Minster of Innovation, Science and Economic Development. Minister Bains is also a CPA and CMA.
Minister Bains is shaping the Canadian business landscape. He has been an influential leader across many fields: International Trade, Natural Resource, Small Business, Tourism, and much more. He has also inspired future generations as a professor and lecturer at Ryerson University and the University of Waterloo, and will join us at the University of Toronto's Mississauga campus. As a distinguished CPA himself, Minister Bains' story is testament to the scale of impact that CPAs can have.
Join Toronto's top CPAs to network, mingle, and listen to Minister Bains' fascinating journey as well as his insights on entrepreneurship, innovation, and much more.
*Food and refreshments will be served during networking.
Bonus: Get a verifiable CPD hour!
Special thanks to Xero, CPA Ontario, and ConnectCPA for sponsoring this event and our new #FinInTech initiative!


Agenda for the Evening:
6:00-7:00pm: Networking w/ food & drinks
7:00-7:45pm: Introduction & Fireside Chat with Minister Navdeep Bains
7:45-8:00pm: Audience Q&A with Minister Navdeep Bains
About Minister Navdeep Bains: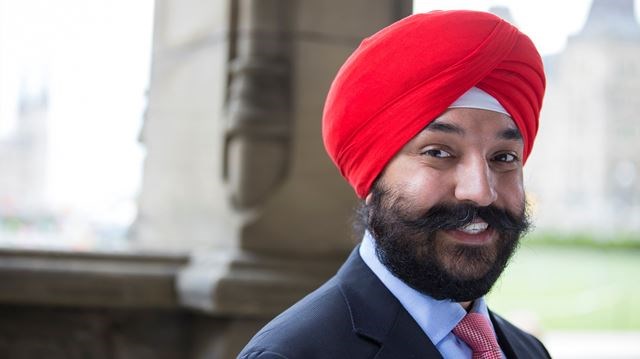 Minister Bains' career began as a financial analyst at Nike, and later Ford. At the age of 26, he became the youngest Liberal Member of Parliament by winning the 2004 election in his riding of Mississauga-Brampton South. During his time as an MP, he was involved in Public Works and Government Services, the Treasury Board, International Trade, Natural Resource, and Small Business and Tourism. He was voted "Best Up-and-Comer" three times by The Hill Times, before transitioning to teaching at Ryerson University and the University of Waterloo from 2012 to 2015.
In October 2015, he was elected as a Member of Parliament for the riding of Mississauga-Malton. One month later, he was appointed the Minister of Innovation, Science and Economic Development of Canada. Minister Bains has made tremendous contributions to the community as Vice Chair of the Provincial Board for the Heart and Stroke Foundation, and his support for Habitat for Humanity, The Sunshine Foundation of Canada, Guru Gobind Singh Children's Foundation, and many other initiatives.
Minister Bains has received numerous awards, and in 2016 was awarded the prestigious "Fellow" distinction by CPA Ontario for his outstanding achievements and community leadership.
**This event is for designated CPAs, CPA candidates and University Accounting Students.
Facebook Event Page: https://www.facebook.com/events/1262218677244888/
Special thanks to the Institute for Management & Innovation for sponsoring and providing the beautiful venue!