Description
Hey GDDers,
We invite all of you within or curious about our game development community to come and join us at the Pheasant Plucker on Wednesday, April 19th for a night of good times and good cheer. This month Andrew Spearin is the co-founder of the original Insurgency mod, and now the Insurgency game's Creative Director. This also marks our first returning guest speaker.

From 7:30-10:30 p.m., GameDevDrinks is the place for you to hang out and to hear Andrew Spearin speak about the differences between two Steam Early Access games in four years, outlining the experiences of developing and releasing Insurgency and Day of Infamy, as well as answer your game dev questions during the Q&A portion of their talk. Afterwards you can chat with Andrew Spearin, share your game concepts and ideas, tell and trade stories, show off game demos or just network and hang out because at GDD our goal is to create a casual and creative social environment for anyone - student, hobbyist, enthusiast and professional alike - who shares the common interest of game development of any kind.
We look forward to seeing you on the 19th.
Regards,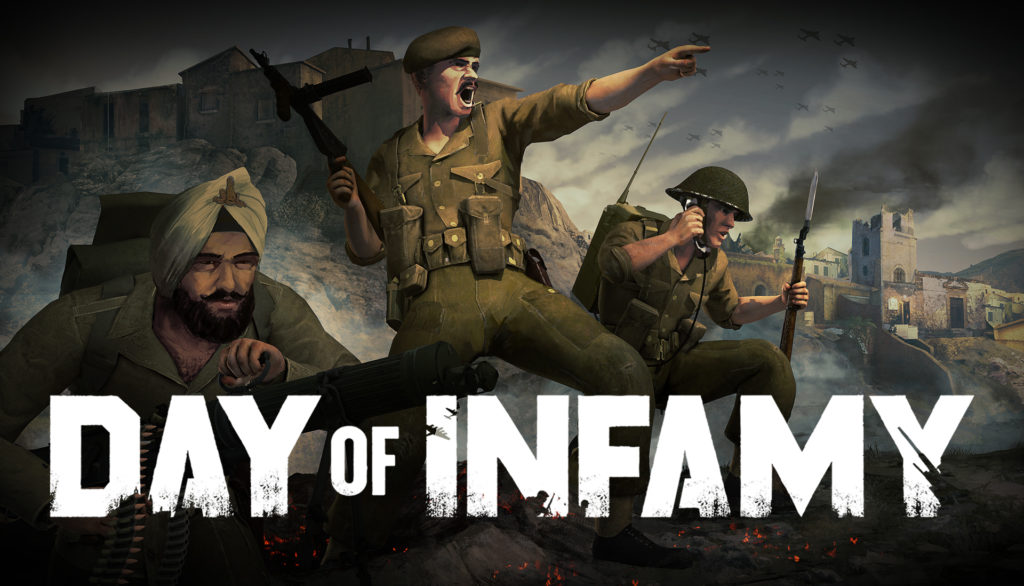 From Andrew Spearin,
"Some Hamilton influences have found their way into Day of Infamy! There is an air support feature that has a Lancaster bomber for the Commonwealth forces - after a visit to the Warplane Heritage Museum, I provided reference photos to the artist to make the Lanc model. We have a new character unlock system that features historic regiments including both the Argyll & Sutherland Highlanders of Canada (my former regiment) along with the Royal Hamilton Light Infantry."