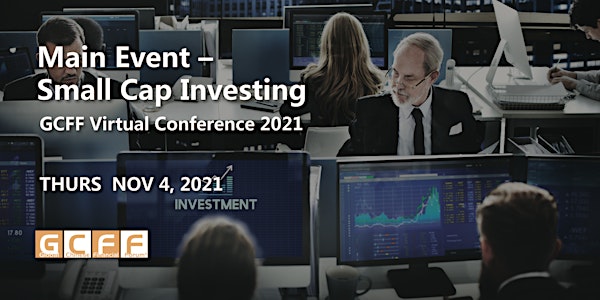 GCFF Virtual Conference 2021 Main Event – Small Cap Investing
Learn about the exciting and profitable world of small cap investment!
About this event
Learn about the exciting and profitable world of small cap investment! Small cap investing has traditionally provided investors with one the highest growth potentials and has an important place in most experienced investors' strategies. Small cap companies provide some of the most innovative projects in the market and typically at significantly lower valuations than blue chip stocks.
Covering all sectors including Technology, Healthcare, Consumer Goods, Clean-tech and more, the GCFF Main Event will provide its viewers with an up-front look at the latest opportunities in the small cap world. Join us on November 4th. Learn more on the event page here.
The GCFF Virtual Conference Main Event - Small Cap Investing, a free online webinar, will be held on November 4th, 2021 and will provide our viewers with:
High level macro-economic analysis on the small cap market.
A wide variety of small cap opportunities in various sectors.
Hearing directly from public company CEOs about their projects.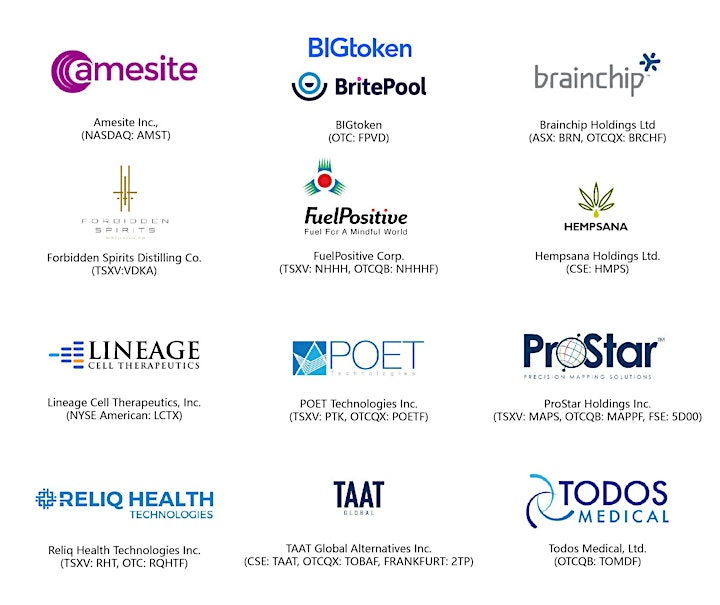 Chances to Win a CAD$50 Amazon Gift Card!
Q&A participants will have the chance to win a CAD$50* Amazon Gift Card! Just ask the presenters your questions and during each of our breaks, three lucky participants will be chosen by the MC to win. **
Just ask your question in our live stream's Q&A live chat box, print screen your question as record! At every break period, our MC will choose the top 3 questions of the preceding section and announce the winner! If your question is chosen, please send an email to info@nai500.com with the print screen attached! We encourage you to use your real name as the username when you ask your question.
*Each Amazon Gift Card is $50 in Canadian Dollar value. If you live outside of Canada, the gift card will be exchanged to the local value.
**The winner will be chosen solely at the discretion of NAI Interactive Ltd. It will be chosen from either the English stream or the Chinese stream. The winner must contact NAI Interactive Ltd. within 24 hours of the event or the offer will be void.
This event is suitable for the following:
Sophisticated & private investors, private client brokers, fund managers, financial institutions, hedge funds, buy & sell side analysts and journalists.