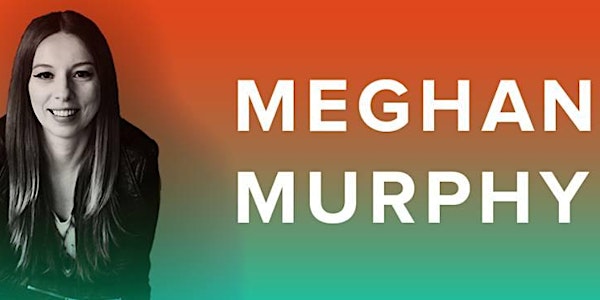 Gender Identity: What Does It Mean for Society, the Law, and Women?
Meghan Murphy, Canadian journalist and feminist, will be speaking + answering questions about gender identity and women's sex-based rights.
When and where
Location
Toronto Public Library - Palmerston Branch 560 Palmerston Avenue Toronto, ON M6G 2P7 Canada
Refund Policy
Contact the organizer to request a refund.
Eventbrite's fee is nonrefundable.
About this event
The discourse surrounding gender and gender identity is evolving rapidly - so rapidly that valid questions and concerns about new legislation and policies have been steamrolled. Meghan Murphy has been one of the few journalists in Canada giving voice to Canadians' concerns about these changes and their implications from a leftist, feminist perspective.
Skepticism began to accumulate after the passage of the controversial bill C-16 in 2017, amending the Canadian Human Rights Act to include the words "gender identity or expression" as protected characteristics. Murphy has been a consistent voice pleading with policymakers and the public alike to consider how the principles of gender identity often, in practice, reinforce sexism and undermine women's rights. Recently, a B.C. Human Rights Tribunal, where several immigrant women were put on trial for refusing to perform aesthetician services in their homes on male genitalia, has apparently borne out Murphy's claims.
Unfortunately, Bill C-16 and the B.C. human rights case are but a few examples of policymakers refusing to take the public's concerns seriously, putting ideology and good intentions before sound and valid policy that carefully considers the rights of all marginalized groups. While Murphy will go further into detail to discuss legislation, she will also more broadly discuss the history and underlying philosophy of gender identity, as well as how the reification of gender is a betrayal of long-held leftist and feminist principles.
Please join us for a talk and Q+A on a very important topic that sits at the intersection of sociology, politics, the law, and philosophy. Wherever you consider yourself to be on the political spectrum, Murphy has made it clear that the reification of gender identity poses problems that must be reckoned with.
Organized by Radical Feminists Unite - Toronto