A one-day conference to showcase different pathways to achieve sustainable development and promote collaboration through the UN SDGs
About this event
Through a keynote presentation, panel of experts, and interactive workshops, the event aims to equip you with a deeper understanding of sustainable development and the transformative power it can have in making a positive impact in the communities we live in.
Context on the SDGs
On September 25th, 2015, 193 countries unanimously adopted the 17 Sustainable Development Goals (SDGs) at the United Nations Headquarters by framing their agendas and political policies over the next 15 years to end poverty, protect the planet, and ensure prosperity for all. With the objective of stimulating action to tackle the world's most pressing and challenging issues, the SDGs are of critical importance for humanity and the planet.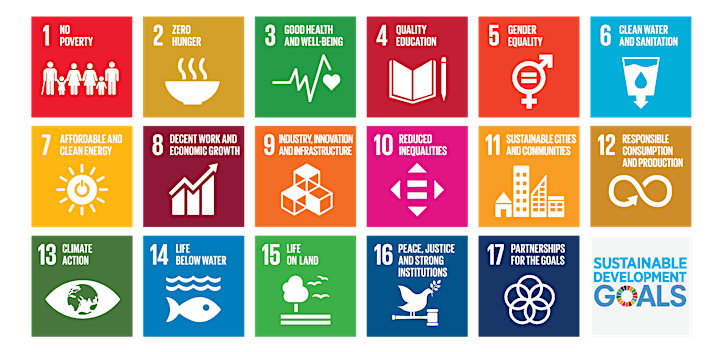 Conference Structure
8:30 AM | Breakfast, Registration, Networking
9:30 AM | Opening Ceremony
10:00 AM | Keynote and Q&A
10:45 AM | Audience Engagement Activity
11:00 AM | Panel Discussion and Q&A
12:00 PM | Lunch
1:00 PM | Workshop Part 1
2:00 PM | Booth Fair and Refreshments
2:45 PM | Workshop Part 2
3:45 PM | Workshop Report Back and Pitch
4:30 PM | Closing Ceremony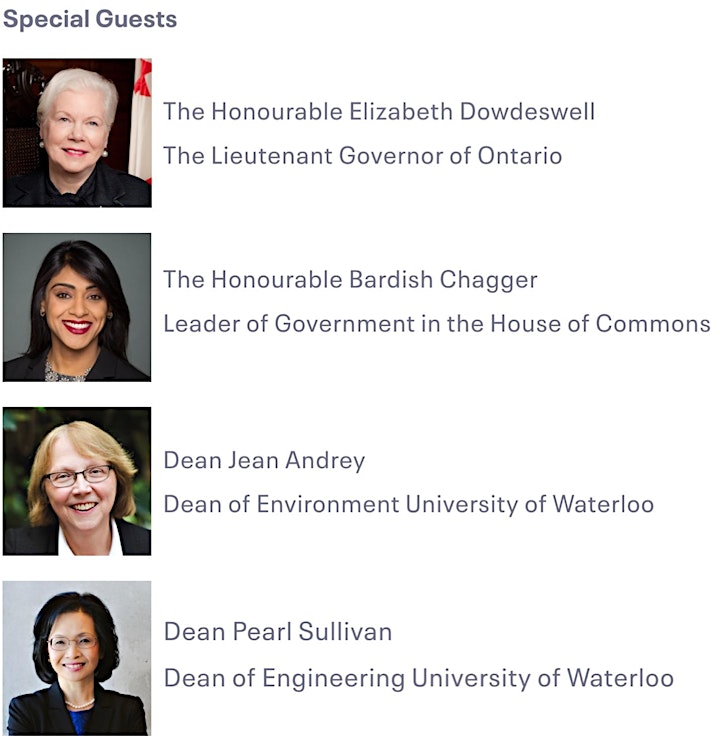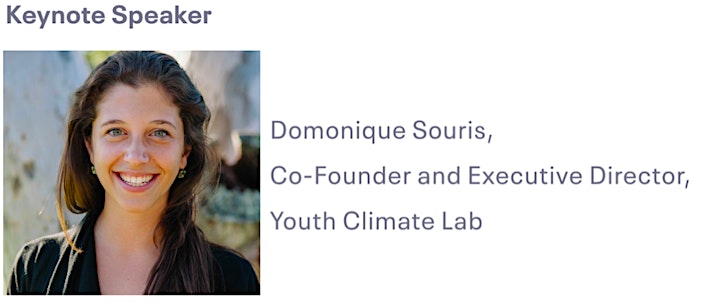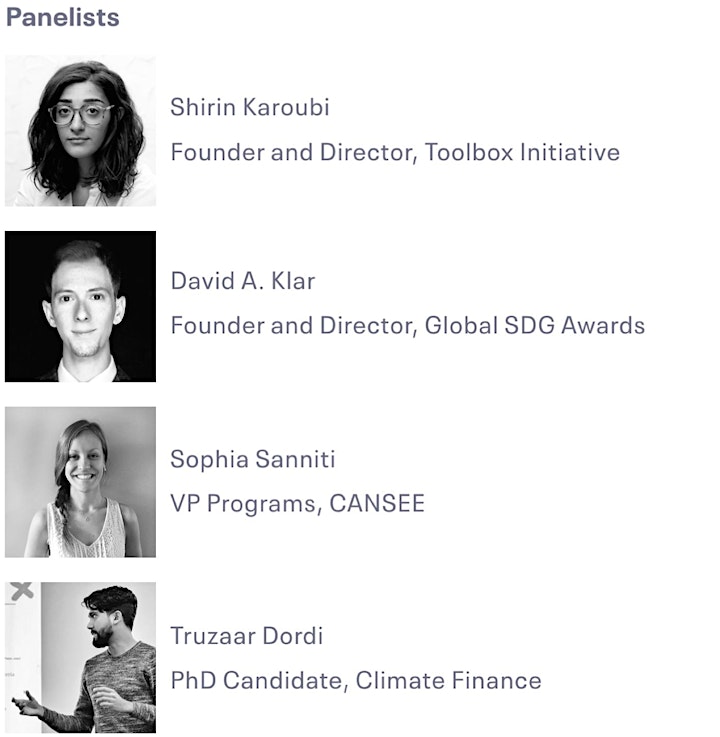 Breakout Sessions
Workshop 1 | Policy Jam
Misha Celentano, Policy Analyst for Canada's new Sustainable Development Goals Unit at Employment and Social Development Canada
Recently, Canada submitted its Voluntary National Review to the United Nations on the country's progress implementing the SDGs. A new body within the government has also been created to report on these goals and further provide support. However, is Canada making progress across the 17 SDGs? What discrepancies exist within our societies and how can support from the federal to provincial government be lent to the public to support grassroots efforts?
This session will focus on gathering ideas, feedback and recommendations on how the government can meaningfully work with organizations and individuals. The information and comments will be documented and forwarded to the Canadian government to assist in their development of a national strategy on the SDGs.
Workshop 2 | Bridging Gaps in our Local Networks and Beyond
SDSN Canada youth representatives, Dale Ross and Kayla Hardie
The Canadian branch of the worldwide Sustainable Development Solutions Network (SDSN) recently became home to the University of Waterloo in May 2018 to highlight and connect the various sustainability projects across the country. SDSN Youth representatives will facilitate a discussion on how you can be a part of the leading projects and initiatives stemming from the University of Waterloo and Wilfrid Laurier University.
Discussion will be geared towards understanding the effectiveness and identifying gaps in these models. You will have the chance to provide suggestions and feedback on how universities can better empower and interact with youth. These comments and takeaways will lead to improving and supporting student engagement through SDSN and beyond.
Workshop 3 | Taking it to the United Nations
Dr. Alexandra R. Harrington, international jurist in human rights, environmental and climate change law
Have you ever wanted to visit the United Nations Headquarters, or participate in the General Assembly? Are you curious about what goes on behind the scenes of global climate accords like the Paris Agreement?
Through this workshop, you will learn about the platforms and resources available to engage with the UN. Insight will also be shared on how global strategies and high-level policies are developed and implemented. With a better understanding of these processes, you will then learn about the various opportunities and steps you can take to meaningfully contribute to these efforts.
Workshop 4 | Civic Engagement in Waterloo Region
Kate Daley, co-founder of grassroots advocacy group Smart Growth Waterloo Region
How can we engage with municipalities in sustainable development? In what ways can we ensure that students and community members are able to voice out their opinions to policy-makers in Waterloo Region?
This session will expose you to the structures and systems that govern the Waterloo-Kitchener community. A city official will share their knowledge on the objectives, values and strategies that outline how city projects are approached, developed, and measured. Through dialogue on city programs and policies, you will gain an understanding of the most impactful ways to engage with the local community to achieve positive change.
Workshop 5 | What is Sustainability?
James Nugent from the School of Environment, Resources and Sustainability (SERS)
The word sustainability is often associated with the field of environment, but in practice, sustainability encompasses all facets of both local and global development.
This workshop introduces the key concepts, debates, and approaches to sustainability. Why is eliminating global poverty an essential aspect of sustainability? What would a carbon neutral city look like? You will explore the key dimensions of the world's socio-ecological crisis as well as solutions driven by technology, economic markets, and civil society. The broad scope of sustainability is showcased through an interactive challenge you will take-up during the session. The workshop will conclude by exploring key political strategies and tactics for bringing about social change and discuss next steps for integrating sustainability into your program of study and extra-curricular engagement.
Workshop 6 | Solving Problems using Systems and Design Thinking
Bailey Gardien, Koreen Legaspi & Melissa Tran from Engineers Without Borders Canada
Are you driven by the desire to tackle complex problems? If you answered yes, join Engineers Without Borders in their workshop on design and systems thinking. Learn how to approach and develop solutions to real life issues through concepts shared in this workshop. The session hosts will introduce a guest speaker with experience from the United Nations who will provide an overview of the methods used by experts to address the root causes of issues. You will gain the know-how to efficiently approach and analyze the issues that surround everyday life.
Workshop 7 | Inspiring Change through Art and Communication
Kai Reimer-Watts, director of the feature documentary for climate action Beyond Crisis and co-founder of The People's Climate Foundation
Art and media are important tools in bringing attention to emerging issues and current events around the world, helping us to connect diverse topics and people through the power of human expression. Similarly, the 17 Sustainable Development Goals of the United Nations show a range of diversity but are clearly connected. As Canadians move forwards in considering how Canada can best act on each of these 17 areas, it's critical for us to consider the multiple overlaps and connections between them and what it would mean to pursue all of these goals simultaneously. Rather than working in silos, is there a way for Canada's pursuit of the SDGs to somehow be "mutually reinforcing", where the pursuit of one goal amplifies and supports the ongoing pursuit and development of others? In this workshop, each participant will help in imagining and brainstorming these connections through a participatory mural-making workshop. Together, participants will contribute to designing each of the 17 distinct pieces of the "SDG puzzle", bringing to light their critical interconnections and opportunities for action. Bring your curiosity, your insights and an openness to redefining the SDGs - let's push Canada to LEAD in sustainable development!