Join us and our special guests to learn more about Green Development standards.
About this event
What can Green Development Standards do? What can't they do? How do they work?
This webinar will inform our community about Green Development Standards as a tool for advancing the sustainability of new construction and achieving our climate change goals.
Our Special Guests Gabriella Kalapos from Clean Air Partnerships (CAP), Michael Dean from Town of Halton Hills, and Evan Wiseman from the Atmospheric Fund (TAF) will provide expert knowledge on Green Development Standards.
Gabriella Kalapos has advocated for local government action on advancing sustainable communities for more than 25 years through her work at the Toronto Environmental Alliance, ICLEI-Cities for Climate Protection campaign, and currently as Executive Director at the Clean Air Partnership. Her focus has been to encourage, support and monitor implementation of clean air and climate change actions, and to build partnerships that enable collaboration among communities and all levels of government. Gabriella has a Bachelor of Science in Environmental Geography from Concordia University and a Master's Degree in Environment and Business from the University of Waterloo.
CAP is a charitable environmental organization that supports communities to improve air quality, advance active transportation, and take bold climate action. They convene networks, lead research and knowledge transfer, and catalyze transformative action. Their vision is that Canadian communities are sustainable, healthy and resilient.
Evan Wiseman works as a Climate Policy Manager for the Atmospheric Fund (TAF), Evan leads TAF's policy and advocacy work. He has worked for elected officials provincially and federally, and for a government relations firm in Ottawa. Outside of the world of politics, Evan has worked for the Ontario Centres of Excellence supporting its innovation agenda, and as a researcher at the University of Toronto.
Evan holds a double Master's Degree in History and East Asian studies from the University of Toronto and the Asian Institute at the Munk School of Global Affairs, as well as an Honours Bachelor of Arts in History and Political Science from the University of Toronto.
Michael Dean leads the Town of Halton Hills' Low Carbon Transition Strategy. He is involved in integrating climate change mitigation principles in land use planning decisions, developing and implementing a wide range of climate change and energy plans, policies and strategies, including the Town's Corporate Energy Management Program. Michael serves as the Town's "energy champion/subject matter expert" providing advice to Council, Town departments, the public and external agencies.
Michael has been working in climate change mitigation at the municipal level for almost a decade and is committed to taking meaningful action at the local level to address the climate emergency.
Michael has a Masters in Planning from University of Toronto and a Masters in History from the University of British Columbia.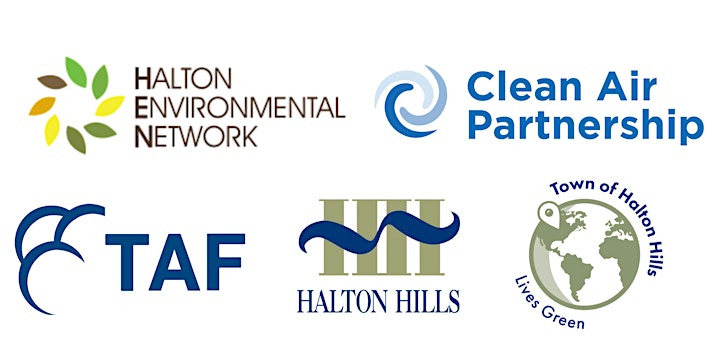 Organizer of Green Development Standards
Halton Environmental Network (HEN) strives to make the community of Halton a region with educated citizens, engaged stakeholders and best practice policies for climate change mitigation and adaptation and environmental sustainability.
Established in 2004, HEN is an incorporated non-profit organization operating in Halton Region (Oakville, Burlington, Milton, Halton Hills). HEN supports and enhances the capacity for local climate action and environmental sustainability across our community. HEN brings together relevant parties to drive change and facilitates communication, cooperation, resources and alignment with Community members, Conservation Authorities, Non-profits, Faith-Based Organizations) Government, and Educational Sector.
HEN has successfully implemented several programs including Halton Green Screens, Greening Sacred Spaces Halton-Peel, Generation Green, OakvilleReady, and Halton Food. HEN is also the backbone agency of the Halton Climate Collective.