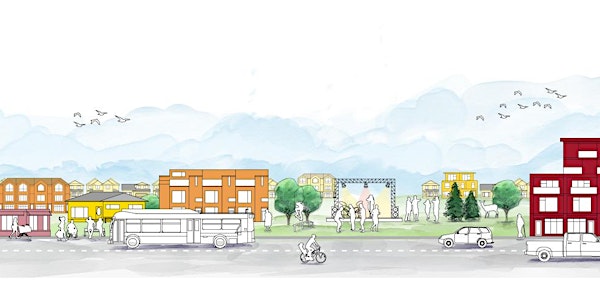 Guidebook 101
We're hosting a session so you can learn about the proposed Guidebook for Great Communities.
Date and time
Tue, Mar 16, 2021 10:30 AM - 12:00 PM PDT
About this event
Since Council's direction in July 2020, we've been working closely with community members and stakeholders to update the Guidebook for Great Communities. It is a policy document that combines existing policies, improved policies and new policies for community redevelopment and growth, all in one place. It provides our established communities a more inclusive and consistent way to plan for growth, while keeping Calgary and its communities on the map as one of most livable and welcoming cities in the world.
As citizens and community members, the success of Calgary relies on the success of your communities: Communities as places where people can live now , regardless of stage of life. Communities that appeal to growing youth and our mature and aging population. Communities that attract new people and investments to our city.
The Guidebook for Great Communities, with the North Hill Communities Local Area Plan, will be brought forward to Planning and Urban Development Committee on Feb. 3 and a public hearing of Council on March 22. This information session will provide you with an opportunity to learn more about these two plans and will include an overview presentation of both proposed plans and a Q&A period.
A link to the virtual information session will be shared with registered participants ahead of the event. Registrations will be accepted up to the start of the event.
________________________________________________________________________________________________
What is the Guidebook for Great Communities?
The Guidebook is a key tool used by citizens, stakeholders and City planners to create local area plans. The Guidebook provides a consistent foundation for the creation of local area plans, including:
Consistent direction about the key chapters and content that should be included in a local area plan.
Core elements (such as building forms and building scales) that provide a level of certainty and consistency in local area planning conversations between citizens, stakeholders and City planners, while also allowing for the unique application of these elements and additional customization through the local area planning process.
Best practice planning guidance and development direction to help ensure great development is realized consistently across all established areas as local area plans are created.
The Guidebook was used by citizens and City planners to develop the proposed North Hill Communities Local Area Plan, and it's currently being used to develop the Westbrook Communities and Heritage Communities local area plans.