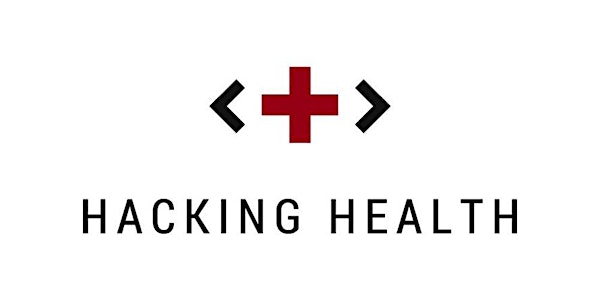 Hacking Health Halifax: FIRST HACKATHON!
When and where
Location
Innovacorp Enterprise Centre 1344 Summer Street Halifax, NS B3H 0A8 Canada
Refund Policy
Contact the organizer to request a refund.
Description
Couldn't make it for the whole weekend? Grab tickets now to check out our pitches, demos and awards celebration Sunday, March 26 2:15pm - 5:30pm!
__________________________________________________________________________________________
Our first annual Hacking Health Halifax Hackathon is a weekend-long hackathon that breaks down barriers to healthcare innovation by bringing together interdisciplinary professionals to collaborate, dream up & design apps, devices and solutions for patient-centric care.
Hackers & Makers
DESIGNERS DEVELOPERS UX RESEARCHERS ENGINEERS
Work on meaningful problems. Help improve healthcare. Get connected, and practice your skills.
Health Professionals & Patients
PATIENTS DOCTORS NURSES SOCIAL WORKS OTHER CLINICIANS HOSPITAL I.T.
Collaborate with tech experts to solve problems in healthcare. Let your ideas inspire practical solutions.
Entrepreneurs & Other Stakeholders
MENTORS INVESTORS ENTREPRENEURS EXECUTIVES
Support and participate in grass-roots, collaborative problem-solving to improve the healthcare system.
We've set up our Sparkboard! This site will help us know who is coming to the event, what ideas teams are working on, and who needs help. Most important, it helps participants form teams that bridge the gap between medicine and technology.
What is Hacking Health?
Hacking Health is an international movement designed to improve health care by inviting technology creators and health care professionals to collaborate on realistic, human-centric solutions to front-line problems. Learn more about Hacking Health Halifax HERE.
Hacking Health Halifax is powered by our partnerships. We'd love to have YOU join us! Please email us if you are interested in endorsing Hacking Health Halifax!
_____________________________________________________________________________________________
Hackathon Program
DAY 1
5:00pm: Registration & Pitch Clinic 1.0
6:00pm: Networking Reception
7:30pm: Pitches
8:30pm: Team Formation, Networking
10:30pm: END OF DAY 1
DAY 2
9:00am: Breakfast
9:30am: Team Building Activity
10:30am: HACK!
12:00pm: Lunch
1:00pm: HACK!
5:00pm: Dinner
6:30pm: HACK!
10:30pm: END OF DAY 2
DAY 3
9:00am: Breakfast
9:30am: HACK!
12:00pm: Lunch
12:30pm: Pitch Clinic 2.0
1:30pm: Pitch Practice
2:15pm: Demos Begin
3:30pm: Jury Deliberation
4:00pm: Announcement of Winners & Prizes
4:30pm: Networking
5:30pm: END OF HACKATHON!
_____________________________________________________________________________________________
BROUGHT TO YOU BY: