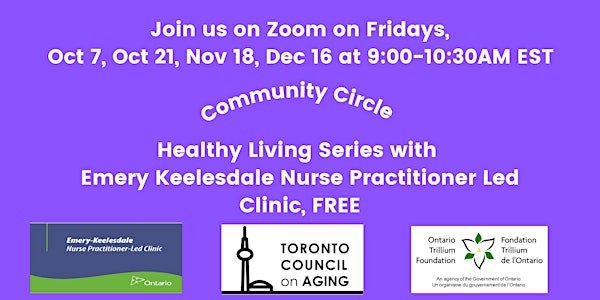 Healthy Living Series: Anti-inflammatory Eating
Healthy Living Series: Anti-inflammatory Eating with with Emery Keelesdale Nurse Practitioner Led Clinic
About this event
Inflammation is one of the body's natural ways of protecting itself. It involves many chemical reactions that help to fight off infections, increase blood flow to places that need healing, and generate pain as a signal that something is wrong with the body. Unfortunately, as with any process in the body, it is possible to have too much of a good thing.
In this session we will be discussing:
1. What is inflammation?
2. What is an anti-inflammatory lifestyle?
3. How to prevent/reduce inflammation?
4. Understanding the Mediterranean style of eating
5. The Anti-inflammatory diet
Upcoming Healthy Living Series, please register for events separately.
Background of presenter:
Alka is a Registered Dietitian & Certified Diabetes Educator and works for Emery Keelesdale Nurse Practitioner Led Clinic. She has been working in the Chronic Disease arena for the past 15 years. Alka is a strong advocate for self-care especially when living with a chronic disease.