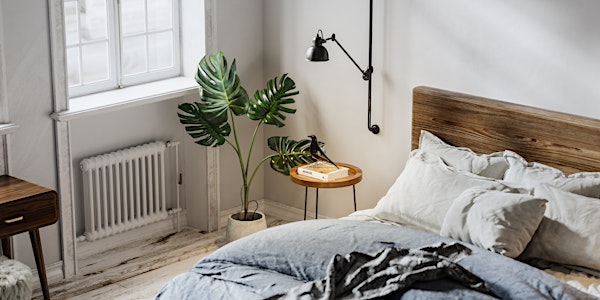 Healthy Sleep Habits – Helping you get a good night's sleep
Healthy Sleep Habits – Helping you get a good night's sleep
About this event
Sleep is one of the three main pillars of health. Now, more than ever, we need to be sleeping well to better our immune systems and overall health. As caregivers, we often sacrifice sleep to care for others, to worry about our loved ones, and to run through our endless responsibilities. When we value the importance of healthy sleep as we do eating well and physical activity, we can achieve
overall health and wellness that benefits us and our care recipients. When we focus on changing our mindset and everyday lifestyle habits, we can build a foundation to sleep and feel better. Join this webinar to learn from sleep expert, Alanna McGinn, about how to incorporate proper sleep hygiene into your daily life, with tips and strategies to quiet your mind, shorten sleep onset, and strengthen your relationship with sleep and your bed.
Our Speaker:
Alanna McGinn is the Founder and Certified Sleep Expert of Good Night Sleep Site, a global sleep consulting practice. She serves on the faculty of The Family Sleep Institute and is the host of the 'This Girl Loves Sleep' Podcast. Alanna has established Good Night Sleep Site as a worldwide brand and #1 sleep resource for families.
She and her team of sleep consultants strive to help families (baby to adults) and corporations to overcome their sleep challenges and have well-rested smiles in the morning. You can follow Alanna's expert advice in national publications like Forbes, Macleans, Prevention Magazine, and Today's Parent, and she has appeared as a leading sleep expert on The Marilyn Denis Show, Your Morning, Cityline, and Breakfast Television. Alanna lives in Toronto, Canada, with her husband and their three children (1+twins!). You can find out more about Alanna McGinn at goodnightsleepsite.com and follow Alanna and all her sleep tips on Instagram.
Please Note:
This presentation is available in English only.
Pour de l'information sur nos programmes et services en français, visitez www.ontariocaregiver.ca/fr our communiquez avec nous par courriel à info@ontariocaregiver.ca.
For any difficulty with registration or any other questions, please contact us at info@ontariocaregiver.ca or call 1-888-877-1626 X 1011.