Description
Join us and stand together for gender equality at U of G


Come and celebrate the strength and resilience of the female U of G community and hear from one of Canada's most powerful female business leaders. The evening will consist of presentations of female scholarship winners, and a keynote presentation from best-selling author and U of G alumnus, Lisa Lisson, President of FedEx Canada.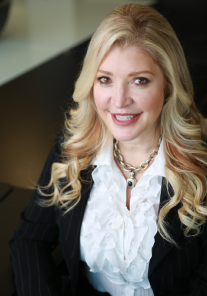 The Bookshelf will be on-site selling copies of Lisson's best-selling book, Resilience: Navigating Life, Loss, and the Road to Success. Guests will have the opportunity to have their copy signed by Lisson after her keynote.
Sponsored by the Gryphons Football Team, in collaboration with College of Business and Economics and the College of Engineering and Physical Sciences.
Join the Gryphons Football Team as they stand in solidarity with females to support the UN's gender equality initiative, HeForShe.
About the HeForShe initiative
HeForShe is a solidarity campaign for the advancement of gender equality, initiated by UN. Its goal is to achieve equality by encouraging all genders to partake as agents of change and take action against negative stereotypes and behaviours. Grounded in the idea that gender inequality is an issue that affects all people—socially, economically and politically—it seeks to actively involve men and boys in a movement that was originally conceived as "a struggle for women by women".
Learn more about the HeForShe initiative
About Lisa Lisson
As the president of FedEx Express Canada, Lisa Lisson is one of Canada's most powerful and influential executives.
Lisa has become a renowned public speaker in Canada and the United States for her revealing discussion about becoming the first woman and first Canadian president in FedEx Express Canada history. The sudden passing of her husband at a young age, raising their four children as a single mother, while building a successful career has enabled Lisa to acquire many insights and advice that she shares with her audiences with openness and frankness.
Her book "Resilience: Navigating Life, Loss, and the Road to Success" is an inspirational story about how to rise to the top in a man's world, triumph over adversity, lead a fulfilling life, and live each day with purpose and gratitude. Part leadership guide, part memoir of loss, and part personal empowerment primer on how to achieve your goals no matter what the universe throws at you.
Organizer of HeForShe at U of G with Lisa Lisson