Helle Tees & Nicole Olivier: Engaging People in Health Research 2017 #3
Description
We would like to welcome Helle Tees and Nicole Olivier - our Event 3 Speaker Series co-presenters! Helle and Nicole work together on the BedMed Project. This project looks at changing medication administration times from morning to evening for hypertension patients (people with high blood pressure). The main focus of this presentation is engaging patients in the research process; the learnings and discussion points are applicable to any project using or interested in patient engagement. Learn more about the BedMed Project here.
_ _ _
Event details:
FREE Speaker Series Event
Thursday, November 30
3:30 pm - 5:30 pm
Room 2-150 (Second floor)
Edmonton Clinic Health Academy
11405 - 87 Ave NW
Edmonton, AB T6G1C9
Link to online webinar: https://athabascau.adobeconnect.com/SSevent3

*In-Person registration includes co-presentation, basic question period, and semi-structured Q&A social event. Webinar includes co-presentation and basic question period ONLY.
- - -
MEET THE SPEAKERS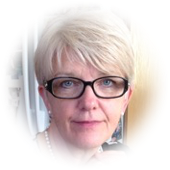 Helle Tees is a volunteer for the working group connected with the BedMed study. Helle comes with experience as a nurse and has been engaged in clinical practice as well as nursing education in both rural and academic settings. Helle values lifelong learning and views her quality of life through a lens of faith, family, friends, and community. Helle advocates for Healthy Aging and Person Centered Care. Helle lives on a farm in Central Alberta and enjoys the outdoors, reading, studying, and spending time with her grandchildren while teaching them how to bake and sew.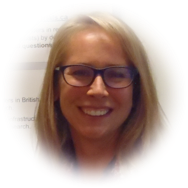 Nicole Olivier is based out of the Univeristy of Alberta and is the Clinical Study Coordinator for both the Pragmatic Trials Collaborative (www.pragmatictrials.ca) and EnACt, Enhancing Alberta's Primary Care Research Networks (www.primarycareresearch.ca). Nicole has worked in research for over 18 years. Nicole's area of focus is clinical research project management and through EnACt, provides support to Alberta's academic and community practitioners conducting primary care research. In her spare time, Nicole can be found outside running with her dogs and exploring Alberta with her family.

- - -
The BedMed Project
The BedMed Project is a PRIHS (Partnership for Research and Innovation in the Health System) project supported by EnACt (Enhancing Alberta Primary Care Research Networks), Alberta Innovates, CIHR, SPOR, the Primary Health Care Integration Network, and the Kidney and Cardiovascular Heart and Stroke Strategic Clinical Networks. Dr. Scott Garrison is the Principal Investigator (PI) for the project. Learn more about the BedMed Project here.

--
This speaker series is profiling successful examples of patient engagement in health research. A researcher and a patient will be co-presenting on the challenges and rewards of having patient engagement throughout the research process.