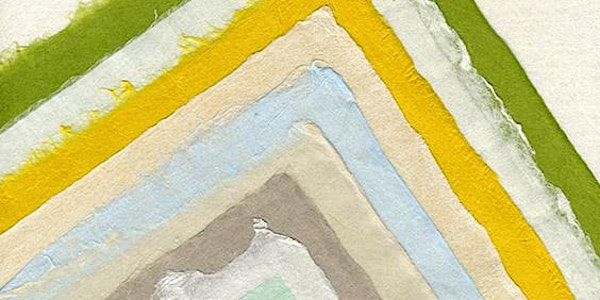 Heritage Washi Paper - A presentation and Q&A by Nancy Jacobi
Nancy Jacobi, founder of The Japanese Paper Place will introduce participants to the history and making of traditional Japanese paper.
About this event
Nancy Jacobi is the founder of The Japanese Paper Place and a passionate supporter of artists working with traditional Japanese handmade paper. Rooted in a 1400-year-old paper-making tradition, the Japanese continue to produce papers of exceptional quality and infinite variety . In order to distinguish the papers traditionally made and of the highest quality for both conservation and artistic use, The Japanese Paper Place uses the term "Heritage Washi". This kind of paper must meet very specific standards regarding the process of its making that lead to its unique qualities  providing tremendous versatility for artists. Unfortunately the continuity of Heritage Washi's production is seriously threatened. This presentation is to introduce the audience to this process and the unique qualities of the paper. We hope to foster the appreciation of the ancient tradition of Japanese papermaking, its superior craftsmanship, dedicated labour and to alert artists to its great potential. 
This event is part of the public program related to Red + Red = Blue, an exhibition of artworks produced with hand made plant-based watercolour pigments on Heritage Washi Paper by London-based artist Gabriella Solti at Satellite Project Space in London, Ontario. https://satelliteprojectspace.com/red-red-blue/
The artist is grateful for the support of the London Arts Council through the City of London's Community Arts Investment Program.