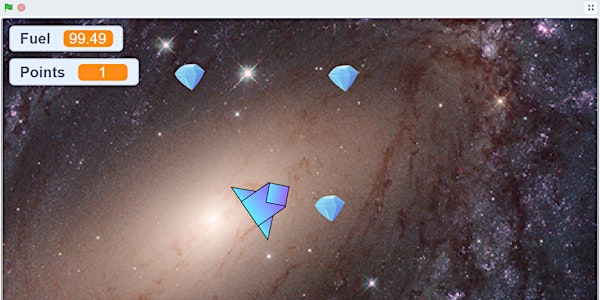 Hour of Code - Scratch Moon Lander
Blast into the Hour of Code with this special Science World virtual event!
About this event
In this special Hour of Code event, we will walk through how to code your very on MOON LANDER GAME!
Bring your class along for a fun, Hour of Code event hosted by Science World!
No experience required, just open up scratch, join the call and enjoy!
Best for Grades 4-7
Before the event, create a Scratch account to save, share and explore projects.
It's simple and it's free.