Description
As our economy changes and poverty grows in Indianapolis and cities across the country, what can government, public and private institutions do to support the struggles of communities?

Join our discussion, which will be led by a variety of local leaders who will discuss how institutions can:
- Leverage resources to empower residents and support community-led projects/organizations
- Create opportunities for from the ground up leadership where communities have voice in decisions that impact their lives and neighborhoods
- Address present and historic issues of inclusion and equity within their own institutions along the lines of race, class, gender, etc.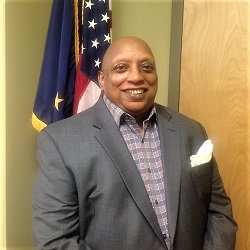 Edgar N. Tipton Jr. is currently the President of Community Action of Greater Indianapolis, Inc; a multi-million dollar non-profit agency which serves four counties in Central Indiana. He has been with the agency since 1998. He is also President / CEO of Tipton and Associates, a consulting firm that specializes in financial management, business planning, loan packaging, economic development, etc. He has 17 years of banking experience.

Education: He earned his undergrad degree in Political Science from DePauw University and earned an MBA from the University of Indianapolis with concentrations in Finance and Accounting.

He has a strong commitment to community and is a life-long resident of Indianapolis, Indiana. He has been active and continues to volunteer for a number of organizations and serves on a number of non-profit boards.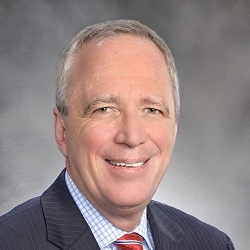 Gary Reiter is a Vice President and Trust Officer at BMO Harris Bank. In May of 2015, Gary was named an Indianapolis Plan 2020 Fellow for his submitted idea to create a project to bring together a Community Development Financial Institution, the City of Indianapolis and County of Marion, and a well-capitalized nonprofit (WCN) to partner with a host of organizations including Foundations, Indiana Housing & Community Development Authority, and financial institutions to create the Indianapolis Equitable Transit Oriented Development Fund ('Fund"). Structured as a unique blend of risk and return requirements, the Fund will be capitalized with $15 million. The Fund's initial goal is to support the creation and preservation of over 1,000 affordable housing units and mixed use development through strategic property acquisition in both current and future transit corridors in Indianapolis. A similar Fund in Denver resulted in an economic impact exceeding $598 million according to an independent analysis by an Economist.

At BMO Harris Bank, Gary specializes in providing customized trust and estate administration for high net worth individuals and families as part of an overall personal wealth management strategy. Gary joined BMO in 2013 and has over 30 years of experience in the financial services industry. Gary earned a BA in Political Science from John Carroll University and a JD from Cleveland State University, John Marshall College of Law. Gary is an active member of the Indianapolis community and has been involved in various environmental initiatives, as well as leading roles in various area nonprofit organizations.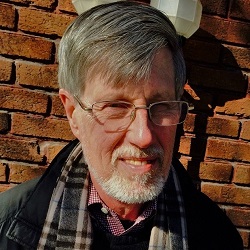 Thomas Orr is a Senior Program Officer with the Local Initiatives Support Corporation (LISC) in Indianapolis, where he manages the Centers for Working Families initiative. He was instrumental in launching a green jobs project for low-income workers focused on "deconstruction" of unsafe and abandoned properties. He is currently working on implementation of a career pathways project to "bridge" basic skills and occupational training for low-wage workers. He represents LISC on a cross-agency team to develop strategies for re-use of industrial sites leading to job creation in urban core neighborhoods. He served as the COO of EmployIndy (the Workforce Investment Board for Marion County) and was a co-founder of RecycleForce, a green enterprise employing ex-offenders in electronic recycling.
Early in his career, he served as a frontline case manager at the John H. Boner Community Center. He has delivered presentations, workshops, and technical training across the country on workforce program design and performance management. He serves on the Leadership Council of the National Skills Coalition. He is a Certified Workforce Development Professional. He is the author of two books, Hammers in the Fog and Tongue to the Anvil. He holds a B. A. from Gordon College.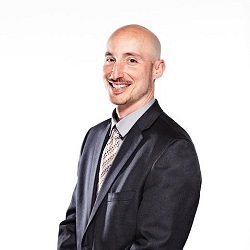 Jerry Wise, Chief Financial Officer of the Indianapolis Museum of Art, is responsible for all financial aspects of the Museum. He oversees the Finance department and Investments, as well as Human Resources, Procurement, Information Technology, and The IT Lab. Mr. Wise manages all aspects of the Museum's financial operations and transactions and the Museum's relationships with banks, investment managers, suppliers, vendors, auditors, the IRS and insurance firms. He is responsible for financial planning and strategy, analysis and reporting, operating and capital budget management, tax matters, all treasury related activities, and external reporting requirements including preparation of year-end audited financial statements; federal and state tax returns for federal and state. For Human Resources, Mr. Wise acts as the IMA's Chief Human Resources Officer, overseeing legal compliance in all aspects of employment, structure and implementation of benefit offerings, department and staff reorganizations, professional development and compensation. For IT, he oversees general information technology strategy, including ecommerce and online solutions, as well as oversight for the IMA lab, which provides internal and external strategic IT services. From 2004-2013 Mr. Wise served as Treasurer and Director of New Business Development for the Indianapolis Airport Authority. He has also held positions with the Indiana Public Finance Office and LECG (Chicago, Ill.), He holds a Mas. Urban Planning from New York University and BA from Yale University.

This is the 6th installment in Equity in Action a community discussion series hosted by Spirit & Place and Kheprw Institute. Learn more about the full series at http://equity.kheprw.org/