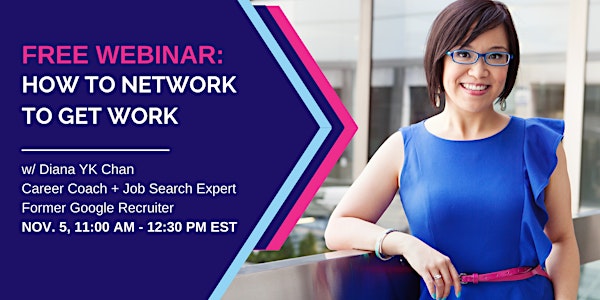 How to Network to Get Work
Discover how to network effectively to uncover opportunities and land your dream job.
About this event
GET PRACTICAL STRATEGIES AND ADVICE FROM A FORMER GOOGLE RECRUITER AND TOP JOB SEARCH EXPERT
Do you find networking awkward or challenging?
Wondering how to tap into the hidden job market to get referred for opportunities?
Need help with networking effectively for your job search?
If yes, then this webinar is for you! Join us live on Thu. Nov 5 from 11:00 AM - 12:30 PM EST.
Learn from Diana YK Chan, former Google Recruiter turned Career Coach, Speaker and Trainer at My Marketability who is an expert at helping ambitious professionals and executives design their next chapter, navigate changes, and differentiate as top talent to land great opportunities and earn more money.
JobScan named her one of the "Top 10 Job Search Experts to Follow on LinkedIn."
In this interactive webinar, you'll learn:
​​​​​​​Common networking challenges and mistakes
How to stand out and get more opportunities
How to develop an effective networking strategy
How to ask for help and get people to respond to you
Over 70% of the opportunities are found through networking. You're 5x more likely to get hired through a referral. Networking is one of the fastest ways to get hired faster.
SIGN UP TODAY and you'll be given priority to attend future sessions to practice your networking skills and grow your network!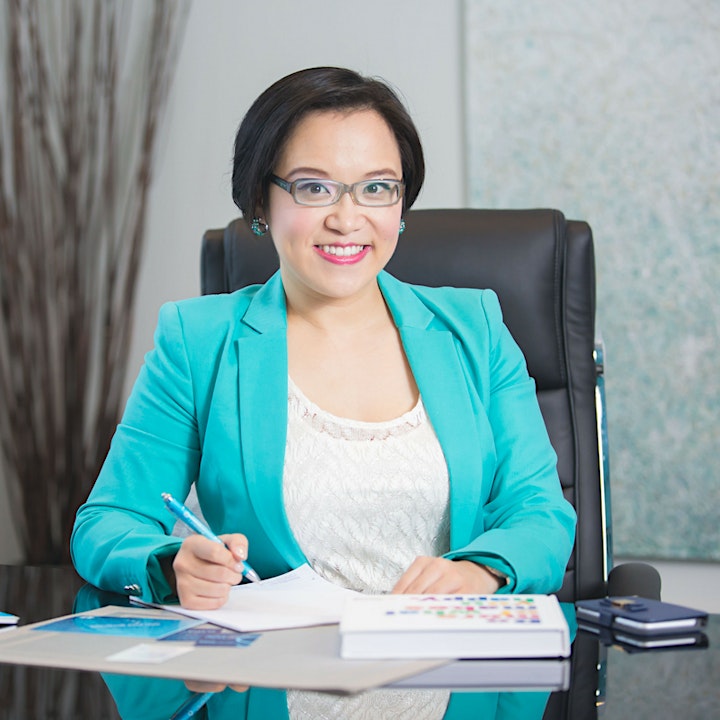 ABOUT DIANA YK CHAN:
Diana is a Career Coach, Speaker, and Trainer at My Marketability. She helps ambitious professionals and executives design the next chapter of their life, navigate transformational career changes, and differentiate their unique brand value.
She's served clients globally, from students to C-level, representing diverse industries and professions to change careers, increase their income and land incredible opportunities at top companies like Google, Apple, Facebook, LinkedIn, McKinsey, Deloitte, PwC, TD, Scotiabank, RBC, Nestlé, L'Oreal and many more.
JobScan named her one of the "Top 10 Job Search Experts to Follow on LinkedIn."
With 15 years of diverse experience, Diana worked at Schulich in career advising, Google and Ivey in recruiting, Accenture in management consulting, and TELUS in Marketing, Operations, and Training.
Having reviewed 20K+ resumes and conducted thousands of interviews, Diana knows what it takes to make meaningful connections, open new doors to exciting opportunities and brand yourself as a highly sought-after professional and leader.
Diana's mission is to empower you to own your greatness with confidence so that you do amazing things and make a remarkable impact in this world.
Diana completed her undergrad and MBA from Ivey Business School and coaching training with the Coaching Training Institute. Diana is active on LinkedIn where she regularly shares video content on career and job search.
Connect with her at www.linkedin.com/in/dianachan
To learn more, visit: https://mymarketability.com/